Mild winter may have its impact on RI wildlife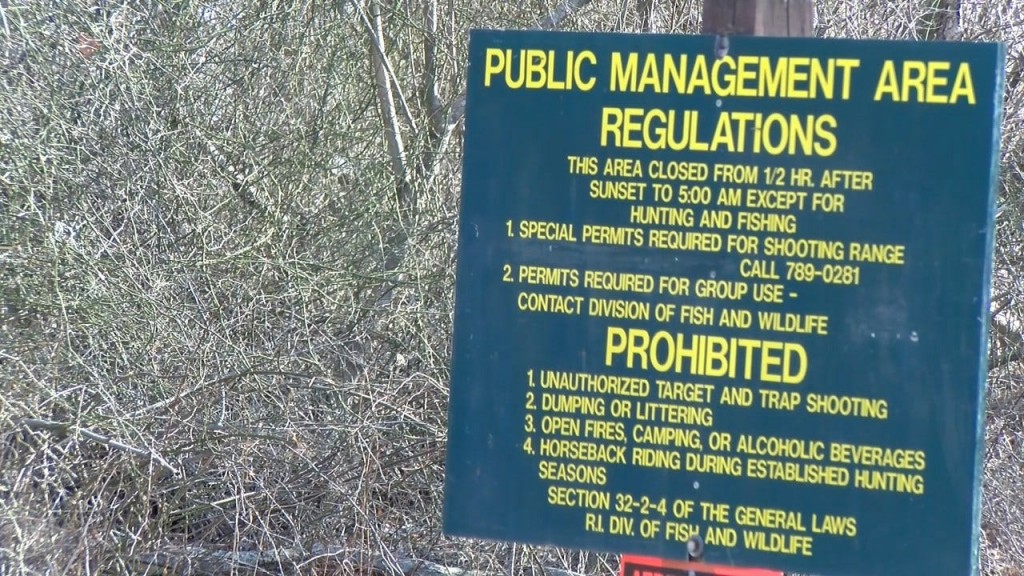 With this winter shaping up to be one of the mildest on record, wildlife in the state may have a lot of adjusting to do before spring hits.
From early breeding periods to bird migrations, things are happening at a much different pace than years' past, and it could have an impact.
Shilo Felton is a principal biologist for the Department of Environmental Management who said that although people may be enjoying the mild winter it can be a little concerning.
"We might see longer breeding periods, longer nesting periods, and that can have both benefits and negative consequences," Felton said. "We're really going to have winners and losers as this trend continues."
With longer breeding periods, that means more food is going to need to be available.
"They need more food. And if the food source isn't available for longer then that's not very helpful," she said.
The mild trend could also affect migratory birds, such as the chestnut-sided warbler, a bird that migrates north from South America.
Felton said these birds get their cue to start heading north based on day length, while their food supply goes off the weather.
"They'll get to their breeding period what seems on time for them but their food source, like caterpillars or other insects, that may be responding to the weather are booming long before they make it up here," she said.
And if insects become more active, a drop in temperature could have a negative impact.
"Starting to emerge because it's warming up and then you get a freeze [and] that can have negative consequences for animals as well," she said. "Do our best to manage for those changes and support our wildlife as we can."
Felton is advising anyone heading outdoors to bring tick repellent and check their animals for ticks.
Felton said that although it's February, ticks have been active in the milder temperatures.