Military medical team members arrive at Rhode Island Hospital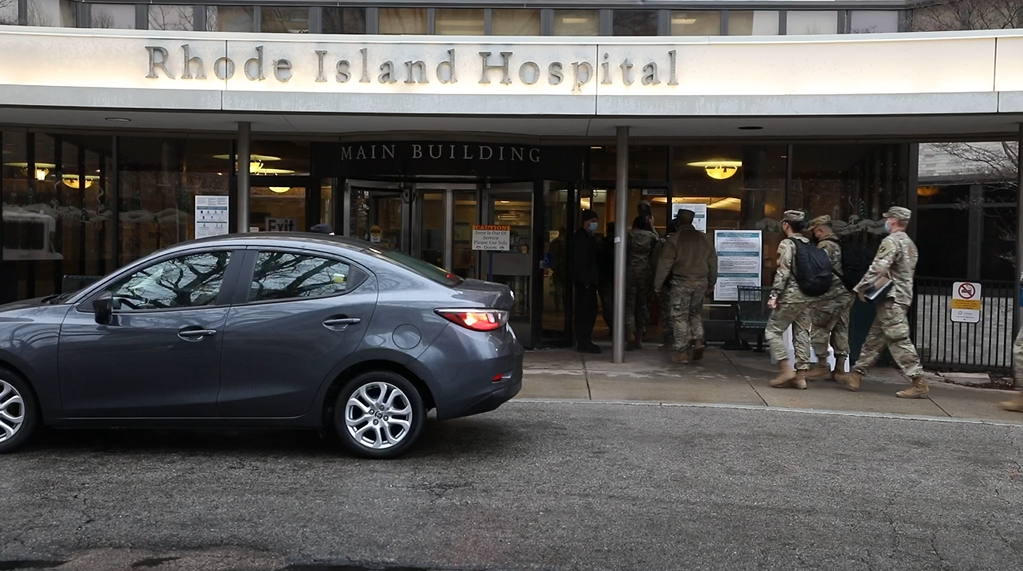 PROVIDENCE, R.I. (WLNE)- Military medical team members arrived to support healthcare workers at Rhode Island Hospital on Saturday.
The team of 23 arrived at the hospital in the morning and began helping the units where they were most needed by patients and staff members, according to Lifespan.
They had gone through training and onboarding earlier in the week and were ready to help.
The team is made up of the following:
One Internal medicine doctor
One Pulmonologist/ Intensive care doctor
One Physician's Assistant -ER trained
One Emergency Physician
Two ER Nurses
11 Critical Care Nurses
One Medical Surg. Nurse
Two Respiratory Technicians
A three-person "Command and Control" team:
Officer-in-charge
Noncommissioned officer-in-charge
Medical planner
The group will be helping for an initial 30-day period, with the possibility of an extension, according to Lifespan.