Mill Cove Footbridge to restore centuries-old connections in Wickford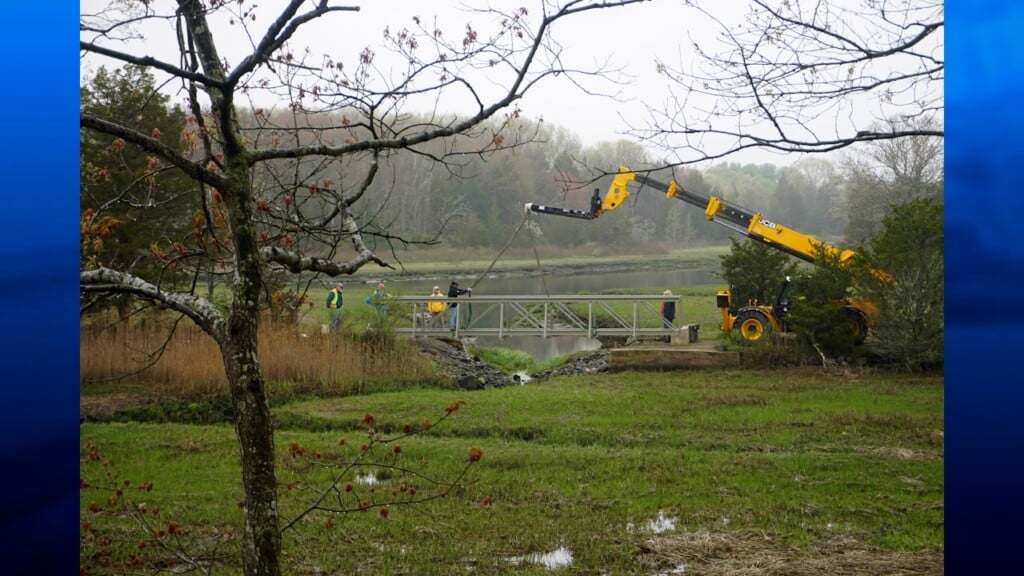 NORTH KINGSTOWN, R.I. (WLNE) — The long-awaited Mill Cove Footbridge will be gifted to North Kingstown on Friday.
The town's Land Conservancy said the restoration has been several years in the making.
"This footbridge reconnects two parts of Wickford Village that have been separated for too long," said Footbridge Project Manager and Chair of LCNK Land Acquisition, Gidget Loomis.
A raised bridge was first constructed in the 1770s as part of a farm path. It connected the farms of Wickford to the surrounding woodlands.
The conservancy said the culvert underneath the bridge collapsed over 20 years ago, breaking centuries-old connections.
The new footbridge will connect two affordable housing communities and the town recreational area at Wilson Park with Wickford Village, the Land Conservancy' Bush Hill Preserve, and open space.
A dedication ceremony will be held at 3 p.m. Friday starting at Wilson Park and walking to the footbridge.