Miller elected to serve as Providence City Council President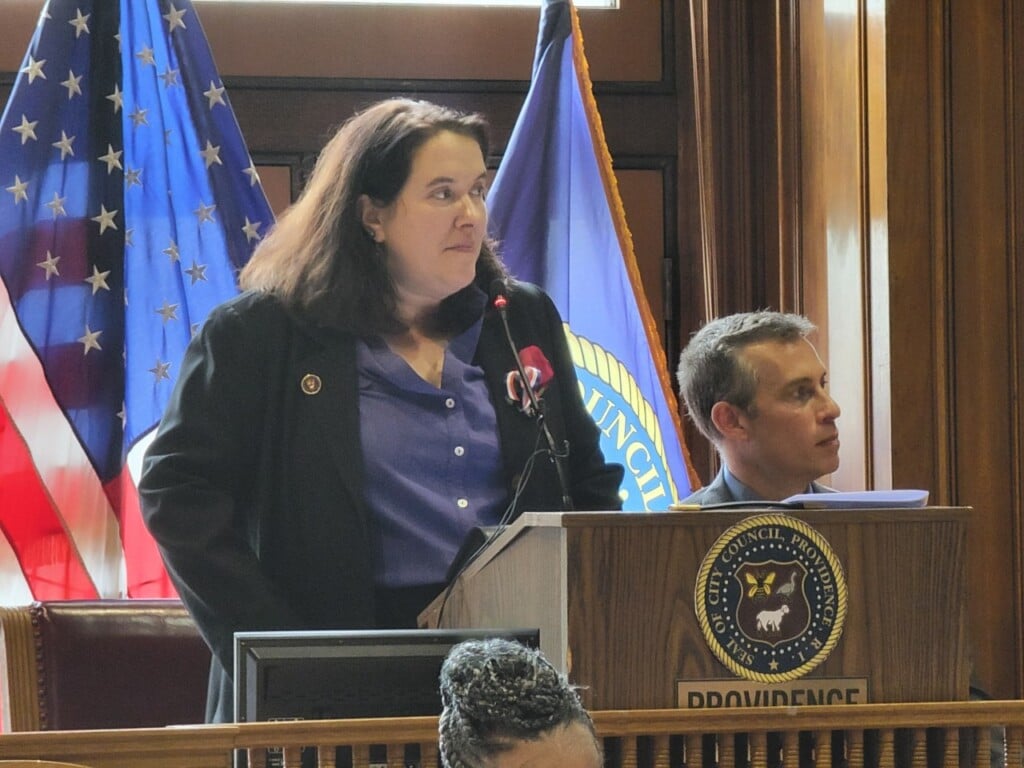 PROVIDENCE, R.I. (WLNE) — Councilwoman Rachel Miller has been elected to serve as the Providence City Council President..
Miller was selected unanimously by the 15-member council Monday afternoon.
She will be the first member of the LGBTQ community to serve as council president in the city.
"As a queer woman that is an honor that I do not take lightly. Our diversity is a great strength for a our city," said Miller.
She will be taking over as the top councilperson in the the capital city for John Igliozzi. Igliozzi was term-limited.
The council president represents the Federal Hill area of the city and has served on the council since being elected in 2018.
In addition to Miller being named the council president, first-term councilman Juan Pichardo was elected to serve as the President Pro Tempore of the Providence City Council.
The council as a whole is made up of eight incumbents and seven newly-elected officials, with the majority of the members being women.