Millions slated to travel through the new year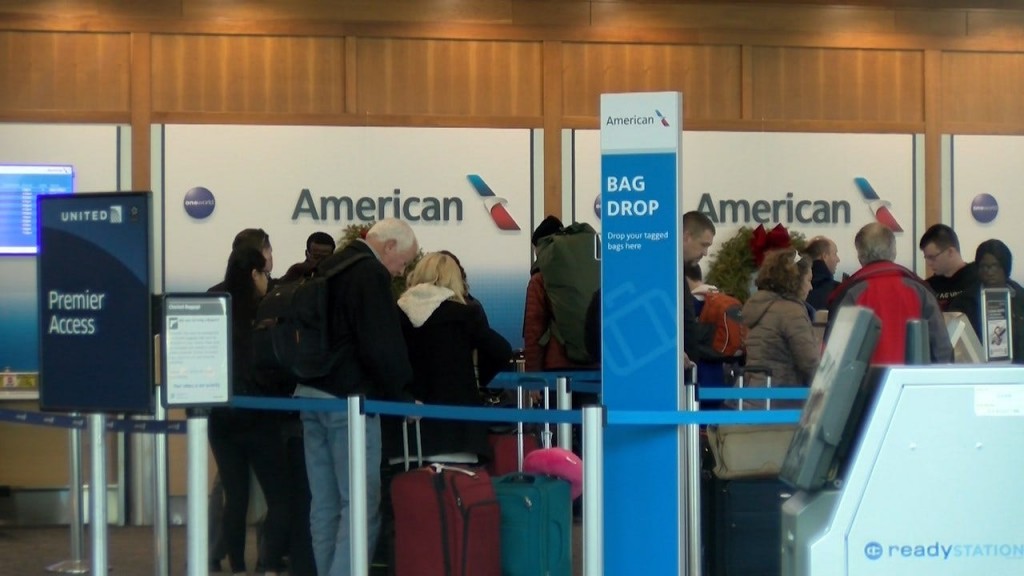 Twitter: @BComakABC6
WARWICK, R.I. (WLNE) – Travel experts say more people than ever before will be traveling for the holidays this year.
And it may be a blessing in disguise that Christmas falls mid-week.
According to AAA, most people will be driving to their destination, and there's good news on that front because of Christmas falling midweek.
"Because the holiday period is spread out and people have a little bit more time off from work, we don't see traffic being as much of an issue as we did over the Thanksgiving period," said Diana Imondi of AAA Northeast.
However, 7 million people will be flying this year, which they say is the most people since 2003.
At T.F. Green Airport, a steady flow of people were flying out throughout the day Friday.
"I think I had the last seat on the whole plane," said traveler Nya Grady Norman, who was headed to Cleveland."
AAA says it's a good thing people are starting to travel Friday because it spreads out the large number of travelers.
"We've seen airports get very, very busy," said Imondi. "But because of that longer stretch, the crowds are thinning."
The peak day to fly out, according to AAA, will be Sunday.
"Actually it works to our advantage this year with it being Wednesday because we get to spend one weekend traveling to visit our daughter and one weekend to travel and visit our son," said traveler Pat Capuano.
Still, many got a jump on things Friday to get more time with family.
"As much time with my family as possible and it's cheaper to book your flight a couple of days earlier than on a Saturday or Sunday," said traveler Katlyn Devlaminck."
Almost 116 million people total will travel throughout the next two weeks.