Mini horse, Gilbert, runs loose in Rehoboth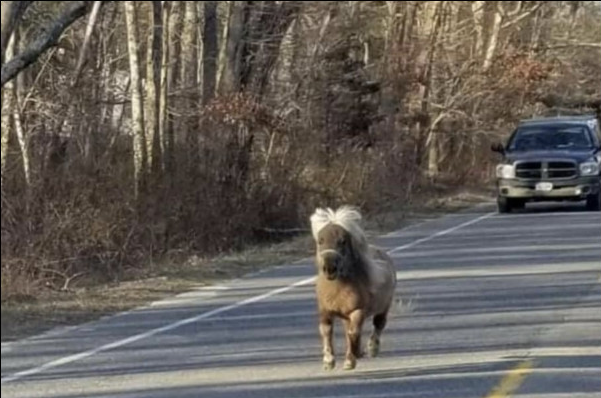 REHOBOTH, Mass. (WLNE)- A mini horse went running free in the streets of Rehoboth on Tuesday afternoon.
Gilbert was galloping down Anawan St. when a man snapped a picture of him.
However, Tuesday wasn't the first time Gilbert has been on the run.
His owner, Holly Brown-Ayers, described him as an "escape artist," and said that he had made his way into the community last month too.
She said that the family had no idea that Gilbert had even escaped before seeing the photo online.
"I went on Facebook and saw on our community page this picture of him galloping down the road, escaped from the yard," Brown-Ayers said
She went on to say that Gilbert had returned to his pen by the time she went into the yard to check on him.
©WLNE-TV/ABC6 2021