Minor charged in connection to violent threats at Barrington High School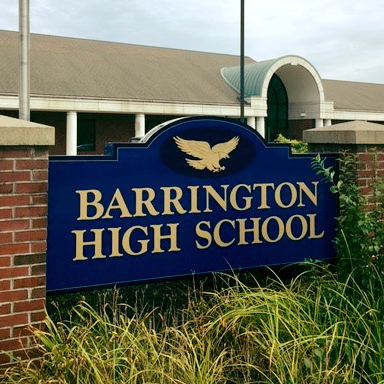 BARRINGTON, R.I. (WLNE)- Police have charged a minor in connection to written threats of violence at Barrington High School, following a two month investigation.
Authorities first became aware of the threats made by a student in December.
At the R.I. Family Court on Wednesday, the department filed three charges against the minor; two counts of vandalism and one count of disturbance of public assemblies generally.
"The Barrington Police Department takes threats of violence very seriously," said Barrington Police Chief Michael E. Correia. "There have been far too many violent attacks in schools across the country for us not to do so. In this case, we will work with the Family Court, which is equipped to address juvenile incidents, to ensure that the community is protected and the young adult receives any services they may need."
"If you or your child is aware of any threat directed at our schools on social media or anywhere else please notify a school official or the police immediately," added Correia.
The Police Department can be reached at (401) 437-3935 or through their unrecorded anonymous Tip Line at 401-437-3933.