Misquamicut Beach sustains heavy storm damage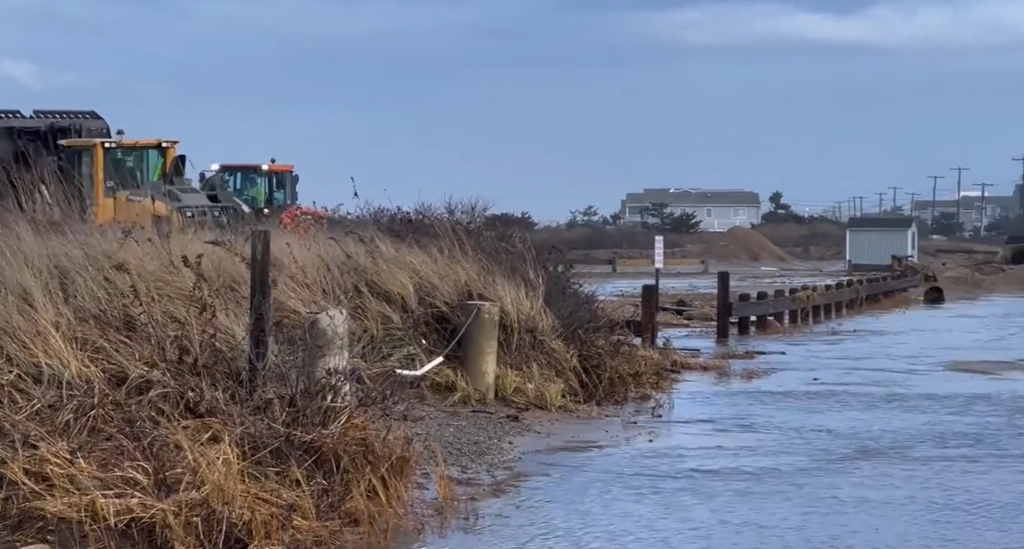 WESTERLY, R.I. (WLNE) — Winds from Friday's winter storm have left a significant mark on the coastal community of Misquamicut Beach.
ABC6's Hector Molina was on-scene talking to residents of the state beach as public service crews worked to contain the spread of sand and water.
The high-speed winds and strong tide have eroded the sand from the beach and pushed the tide into the streets.
Along with depositing large rocks on the beach, property damage has affected many residences along the coastline.
Residents are concerned as temperatures are expected to drop drastically overnight, alluding to some possibly dangerous road conditions.
Southern Bristol County is currently under a severe high wind warning.