Miss America 2016: Meet our local candidates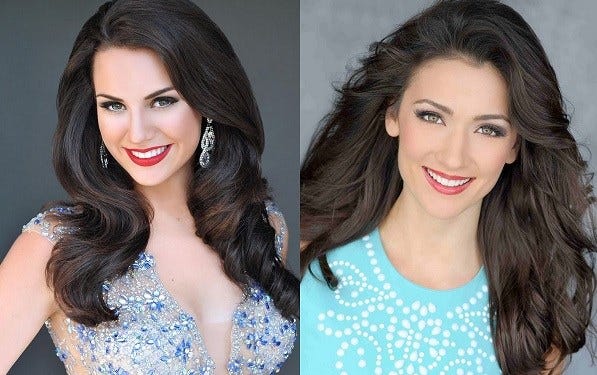 By News Staff
Reporting by Liz Tufts
ltufts@abc6.com
52 women from all 50 states, Washing D.C., and Puerto Rico, are competing this week for the crown of Miss America, including our very own Miss Rhode Island and Miss Massachusetts.
One of these 52 women will be the next Miss America 2016. The ladies have been in Atlantic City since September 1st, getting ready to hit the big stage.
23-year-old Alexandra Curtis is representing Rhode Island. The West Warwick native's platform is called, "Leading Ladies: Equipping Young Women with the skills to lead." Curtis graduated from Syracuse University and is currently getting her Masters in Public Affairs at Brown University.
"The miss America organization, I believe, is one of the premier women's leadership organizations in the country. So I am very excited to promote my platform, and it really works with the goal's of Miss America and my own ideals of seeing more women involved in leadership… from politics to business to military and beyond," says Curtis.
Another local contestant, 22-year-old Meagan Fuller, is representing Massachusetts. The Attleboro native's platform is, "Knocking out, Dropping Out: Promising youth success in school." Fuller graduated from the Universtiy of Alabama with a degree in Communications Studies, and is getting her Masters at Tulane University.
Fuller says the Miss America Pageant made it all possible, "Friends are hundreds of thousands in debt. Because of the winnings I earned at Miss Massachusetts, I'm only 20-thousand dollars in debt for a graduate degree."
Voting to get your favorite into the top 15 ends at midnight tonight. For information on how to vote, click here.
You can catch the Miss America Pageant right here on ABC6 Sunday night starting at 9 p.m., followed by ABC6 News at 11 p.m.
© WLNE-TV 2015