Miss Cranston Diner Goes Up in Flames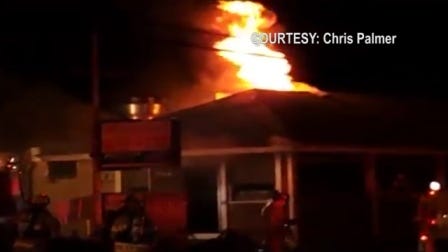 By Matt Blanchette
twitter @mattblanchette
Reporting by Melissa Randall
@melissaArandall
The popular Miss Cranston Diner went up in flames around 2 a.m. on Friday morning.
It's located at 1227 Oaklawn Avenue, and crews on scene say it does not appear to be suspicious. The owner, Lavon Toumasian, was taken to the hospital, but family members says he is doing OK. He was not in the building at the time of the fire.
It was called in by a passerby.
The restaurant will not open today, but hopes to be back in business as soon as possible. The family bought the business a few year ago, and gave it a major rennovation.