Miss RI reflects on her journey to the Miss USA pageant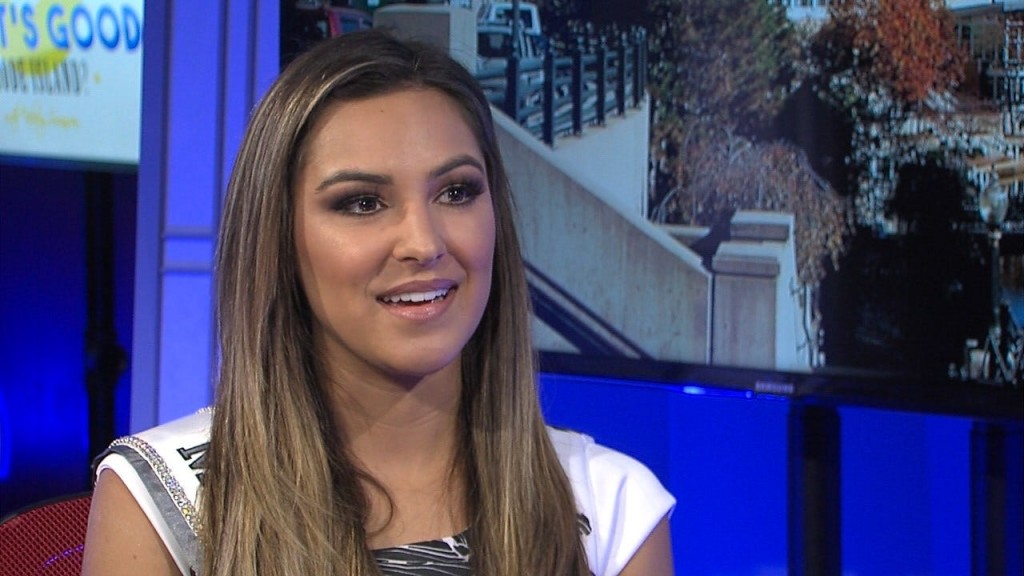 By Alana Cerrone
acerrone@abc6.com
@Alana_Cerrone
The sash, the crown, and the title – Miss Rhode Island USA 2017 Kelsey Swanson is ready to take the big stage in Vegas for the Miss USA pageant.
But for Swanson, becoming Miss Rhode Island almost didn't happen.
"I said absolutely no. I was so shy as a kid and the 5-minute phone interview was what turned me off and I said nope, I can't do that I was so scared."
She got over that fear with encouragement from a friend, and in 2014, she went for it.
"I signed up 9 days before it started…I got my dress, my bathing suit, my interview dress all in one day and just went with it and I was first runner up."
Swanson was determined to compete again, but right before her second try at Miss Rhode Island – a curveball. A car she was riding in was hit by a drunk driver – a crash she calls a blessing in disguise.
"I had a CAT scan just to make sure my head was okay and on the CAT scan they found something that wasn't normal."
It was a brain tumor. Unbeknownst to Swanson, it was pressing against her optic nerve, and had it grown any larger, would've blinded her.
With permission from her doctor, Swanson pushed her surgery back to compete in Miss Rhode Island again. But again, she came in first runner up.
"Being first runner up two years in a row…I could not stop."
Then, another bombshell. While Swanson was recovering from surgery, dealing with constant headaches and fatigue, her mother was diagnosed with breast cancer.
"It was a whirlwind of emotion and circumstances I had to overcome."
And overcome she did. Swanson tried one last time, and in 2016 was crowned Miss Rhode Island USA, a title she says she was born to wear.
"I knew i was born to do Miss RI and to be Miss RI and to compete… and it's not how many times you get knocked down it's how many times you pick yourself up."
On top of her duties as Miss RI, Swanson hosts a podcast and has also been wrapping up her psychology degree from URI.
She's taking a little break from that until she gets back from Las Vegas.
(C) WLNE-TV 2017