Missing Brown student spotted by surveillance camera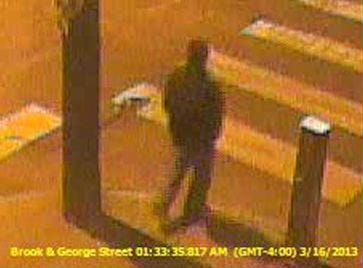 By Chris Sheppard
Twitter: www.twitter.com/abc6
PROVIDENCE, R.I. – A clue to the whereabouts of missing Brown Student Sunil Tripathi has surfaced in video surveillance captured near Sunil's house, just minutes after his last recorded computer activity.
The images show a man matching Tripathi's description walking south on Brook Street, about 19 minutes after Sunil Tripathi's last recorded computer activity.
Since the day he went missing, Tripathi's Facebook page has gone viral. His page has received more than 1.2 million hits. The Brown University student went missing March 16.
Providence Police have been receiving tips from across New England, and as far away as Illinois.
Anyone with information about Sunil Tripathi's whereabouts is asked to call Providence Police at (401) 272-3121.
© 2013 ABC6/WLNE-TV. All Rights Reserved.