Missing father, son rescued from Great Swamp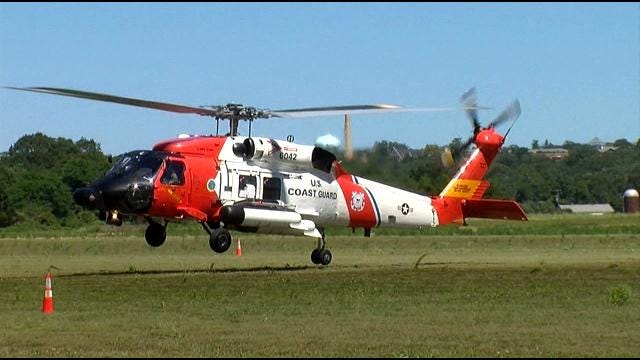 Dana Griffin
SOUTH KINGSTOWN, RI- A father and son, stuck in a swamp in South Kingstown for half a day are now safe.
The two rafters got lost in the Great Swamp area during a rafting trip. After being rescued, Darin and Logan Pierce were a little dehydrated, have cuts and bruises, but are expected to be ok.
Searchers found a sandal located near the swamp which led searchers through a path to where the two were hidden by brush and water.
South Kingstown Fire Chief, Nate Barrington, said "They followed their tracks through the woods; they yelled out to them, silenced all the other searchers and were able to establish voice communication, and it still took them 10–15 minutes to find them through the brush."
Wife and mother, Christine Pierce is relieved her boys are safe.
"I'm very grateful, I'm very lucky. Certainly, couldn't be more pleased," said Pierce.
The rafting trip started at 1:30 Sunday afternoon at Taylor's Landing. They were supposed to travel three hours to Warden's Pond, where Pierce waited to pick them up.
"At 4 PM they did not arrive. She waited till 6 PM and contacted the South Kingstown police for assistance.
After their Zodiac raft was discovered Sunday night unattended, many were fearful they wouldn't find the two alive.
Family members do not think they'll be taking this trip ever again.
The rafters were treated at South Kingstown Hospital.
©2013 ABC6/WLNE-TV. All Rights Reserved.