Missing Pages at Attleboro Library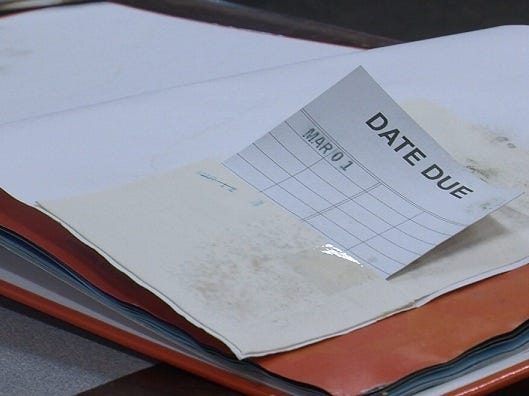 By: Chelsea Priest
Imaging going to the library, taking out a book, reading the whole thing only to find out that some pages are missing or so damaged you can't read them.
At Attleboro Public Library some members are speaking out about the damaged book, hoping by spreading the word people may be more respectful and careful.
J. Richard Lebel loves all books, "I like historical novels, I like history, I like mysteries," and the list goes on and on. For Lebel, The Attleboro Public Library is the perfect spot with over 80,000 books to check out. But recently, he's noticed some problems with the books he's choosing. He said, "Only recently I've noticed so many in a small period of time, and that's what got me angry."
He's talking about damaged books. Water damage, torn pages, and even entire articles missing from magazines like Handy Man, a subscription Lebel was interested in reading. "A 600 page book with a page about in the center was almost completely torn out, now I can imagine someone getting to the middle of the book and they can't finish the book" said Lebel.
The library is understanding that accidents happen, and they want the books to be used! But in most cases, if you simply let the library know about the damage, they can fix the book right away.
Joan Pilkington-Smyth, Director of The Attleboro Public Library said, "Just letting us know, um, and for the most part it isn't something that we need to charge someone for it's something we can fix here if we know right away."
(C) WLNE-TV 2014