Missing teen found safe, suspect in custody following Amber Alert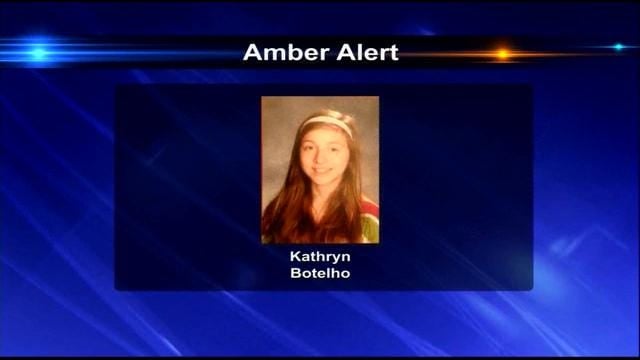 By: Melissa Toupin
A man in New Jersey is in custody in connection to the disappearance of a Portsmouth teen. The girl was found safe around 1 a.m. Thursday morning. She had been missing for more than 15 hours. Police sources tell ABC6 News that Kathryn Botelho, 13, is physically okay, but is dealing with the trauma of the ordeal.
The man in custodyis identified as 27-year-old Daniel Berger of Haskell New Jersey. He was charged with transportation of a minor with intent to engage in criminal sexual activity. According to the Federal Bureau of Investigations Botelho had engaged in several online conversations with the suspect.
"We had our fingers crossed and were saying prayers for her, so we were glad it happened the way it did," said neighbor Mike Hiener.
Botelho went missing Wednesday morning around 9:30 while her mother was out. A search was in full effect by noon time that day. An amber alert was issued. In the hours prior to her disappearance neighbors recall seeing a faded red older car with New Jersey license plates driving up and down the street. Ferry Landing Circle is a tight knit private community in Portsmouth, and neighbors say something about the car, and its driver, stuck out.
"The man didn't wave. Everybody waves to one another here as cars go by, and he didn't make eye contact. He just continued up the road" said neighbor Sally Murphy.
Landscaper Eerton Afonso was working at a nearby house and was the last person to see Botelho. Information from Afonso, about what he saw, was key in finding that suspect according to police.
"When I looked to the side over there I saw the guy and the little girl coming out of the house. It looked like they were in a hurry," said Afonso.
FBI agents found Botelho at Berger's NEw Jersey apartment.
Portsmouth Police, Rhode Island State Police and the Federal Bureau of Investigation are working the case.
© WLNE- TV 2013