Mobile COVID-19 antibody treatment sites deployed across Massachusetts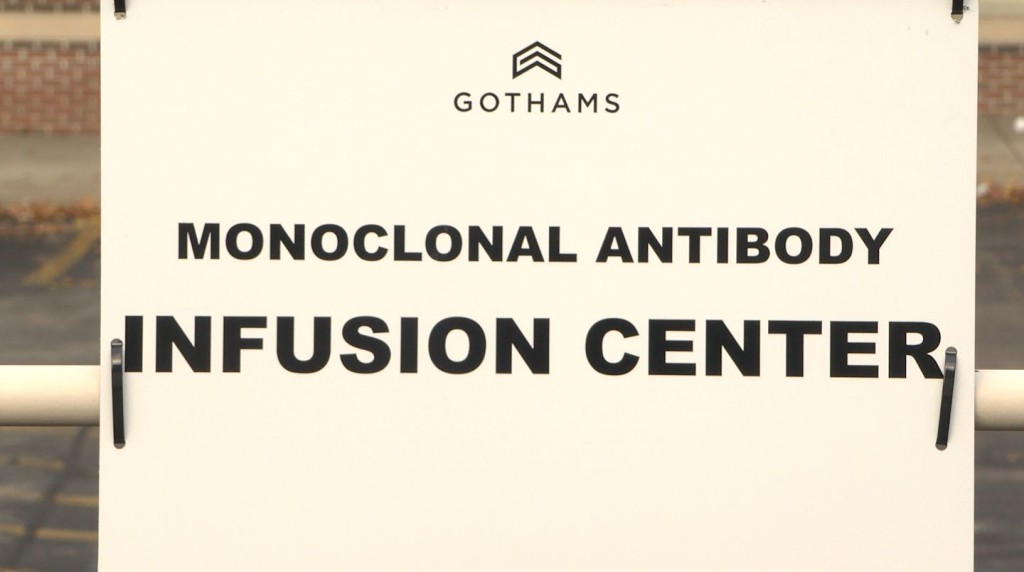 FALL RIVER, Mass. (WLNE) – Therapeutic treatments for fighting COVID-19 are becoming more widespread across the nation and here at home.
Massachusetts Governor Charlie Baker announced he's deploying mobile monoclonal antibody treatment sites to cities across the state.
One of those is located in Fall River at the Charlton Memorial Hospital.
"Infusions can reduce the risk of hospitalization many, many folds," Dr. Dani Hackner, Chief Clinical Officer at Southcoast Health said. "Monoclonal really mimics the body's own response. We give it through IV for about 21 minutes. The antibodies are active early in the disease state to prevent the infection from turning into a very serious infection."
Dr. Hackner says the treatment uses lab-created antibodies, similar to those the body naturally generates to fight viruses. Those antibodies boost the immune response against COVID-19, helping people recover.
The treatment is recommended for anyone high-risk who tests positive for COVID-19. It is effective early on to prevent severe illness and help reduce hospitalizations. Dr. Hackner says research shows hospitalizations decreased from 1 in 5 patients to 1 in 20.
"Anyone who is immuno-suppressed, high risk, who has comorbidities, meaning chronic health conditions, those are folks who definitely should get treated," Dr. Hackner said. "I'll be honest, we have a very low threshold to treat individuals because we are seeing our emergency rooms inundated with patients, COVID and non-COVID. We know that there's a huge spike now in cases throughout Massachusetts — a 9-month high in hospitalizations."
The expanded access to COVID-19 treatments comes during a time of uncertainty around the new Omicron variant. Dr. Hacker says he thinks treatments like these will become more common in the coming months.
"We are very likely on the heels of the first oral drug," Dr. Hackner said. "We are excited about that. We're excited about the expansion for treatment and prevention."
For more information, head to: Monoclonal Antibody Therapy Locator