Mollis says he intends to run for Lt. Governor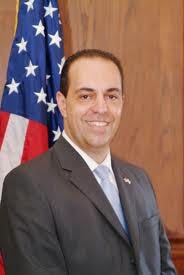 Dee DeQuattro
A big name contender has thrown his hat in the ring to be the next Lt. Governor of Rhode Island.
Secretary of State Ralph Mollis told the Providence Journal that he intends to run for Lt. Governor. While not officially announcing the two-term incumbent Secretary of State says he has plans for the office including expanding its role to be better help to small businesses and working more closely with the Governor.
Mollis is currently term limited as the Secretary of State. Prior to serving as Secretary of State Mollis served as the Mayor of North Providence.
Cumberland Mayor Dan McKee has also been exploring a possible run for Lt. Governor as a Democrat. No word on whether Rhode Island's Cool Moose Bob Healy plans to mount another run under the platform of abolishing the office.
(C) WLNE-TV 2013