Monday, Less Heat & Humidity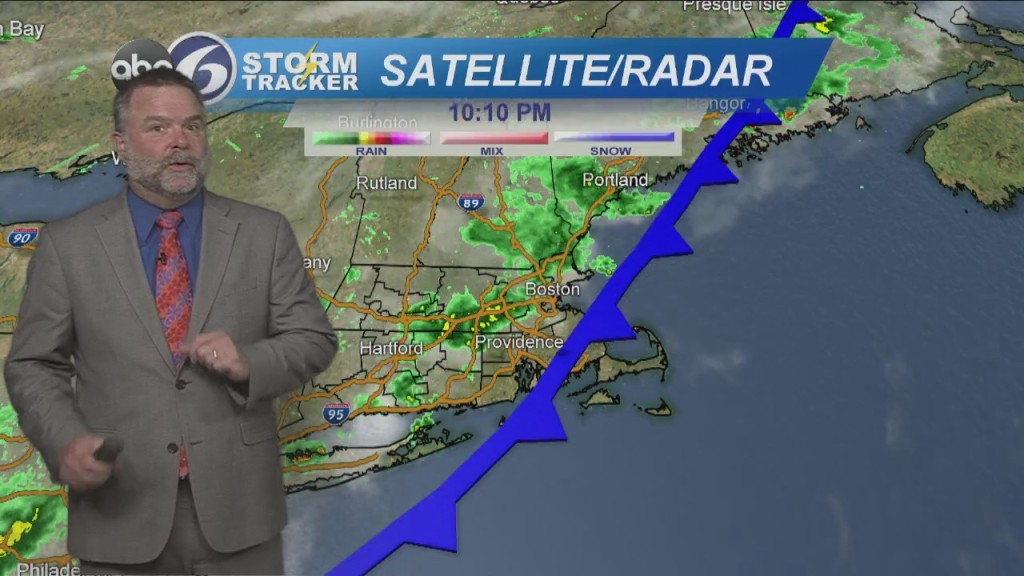 Rest of the night, cloudy. Still warm, but decreasing humidity by morning. Low to mid 60s.
Monday, partly sunny and nice. Less humid and all locations top out in the 70s. Monday night, partly cloudy and cool. Upper 40s to near 50°.
Tuesday, sunny and nice. Upper 60s to near 70°. Tuesday night, partly cloudy. Upper 40s to 50°.
Wednesday, a mix of sun and clouds. Around 70°. Wednesday night, cloudy. Low 50s.
Thursday, mostly cloudy. Low 70s. Thursday night, cloudy and not as cool. Low to mid 60s.
Friday, cloudy with showers. The day with the highest chance of rain for the week. Low 70s.
Saturday and Sunday, at this time, looks good. Sunny, temps in the 70s.
ABC6 Chief Meteorologist, Jeff Desnoyers
Email: jdesnoyers@abc6.com