Money Raised for North Smithfield Sports Programs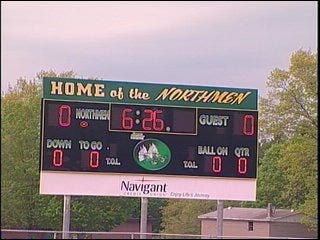 North Smithfield Students spend Saturday night walking the schools track, all in an effort to raise money for the school's sports programs.
Teams spent the night walking at the North Smithfield High School Sports Complex, where each person paid $20 to participate in the event. The walk began at 6 p.m., and continued until 6 a.m. Sunday morning.
The money raised will go towards keeping North Smithfield's school sports programs alive, which many in the community say is vital to help teach students lessons that one can't learn in a classroom.