Monkeys at Capron Park Zoo paint pieces for Animal Art Auction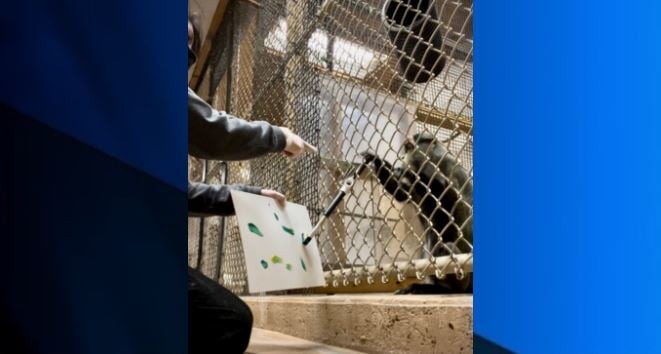 ATTLEBORO, Mass. (WLNE) — Officials at the Capron Park Zoo said two of their monkeys learned how to paint with brushes this weekend.
The zoo said all it took was some positive reinforcement training before De Brazza's monkeys Nils and Daisy were making art with paintbrushes.
All paintings by Nils and Daisy will be available for auction through the zoo's Animal Art Auction that runs through the end of next week.
The auction features art from a plethora of animals at the zoo, including, but not limited to; lions, brush-tailed bettongs, armadillos, leopards and red pandas.
Interested bidders can see the art and place a bid here.