Monopoly: Rhode Island edition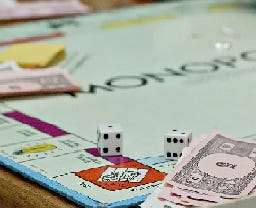 Olivia Cianci
news@abc6.com
You've seen Disney Monopoly, .com Monopoly, and even The
Simpsons Monopoly- but are you ready for Rhode Island Edition? That's right; Hasbro
is creating a limited edition Rhode
Island themed version of Monopoly.
Rhode Island
businesses are being given the chance to sponsor the game by buying spots on
the board. This edition will feature different Rhode Island companies, businesses, landmarks
and more.
As for the tokens? Well,
Rhode Islanders are able to vote among 14 choices for the sixth token. When you
vote, you're automatically entered to win a chance at two tickets to the
Monopoly Ball. The choices for the game tokens are the Breakers Newport, the
Newport Bridge, the Rhode Island State House, the Superman Building, Waterfire
Providence, Towers Narragansett, Haven Brothers Diner, the Hope Seal, the
Independent Man, the Quahog, Mr. Potato Head, a Sailboat, Roger Williams and
the Block Island Lighthouse. The remaining five tokens are able to be purchased
by sponsors.
5,000 games will be available starting in February at $35.
All proceeds will go to Hasbro Children's Hospital.
Visit https://giving.lifespan.org/RI_Monopoly_Token
to vote for your favorite token until September 30th.