'Monthly dance party on wheels' continues with Friday's Providence's Bike Jam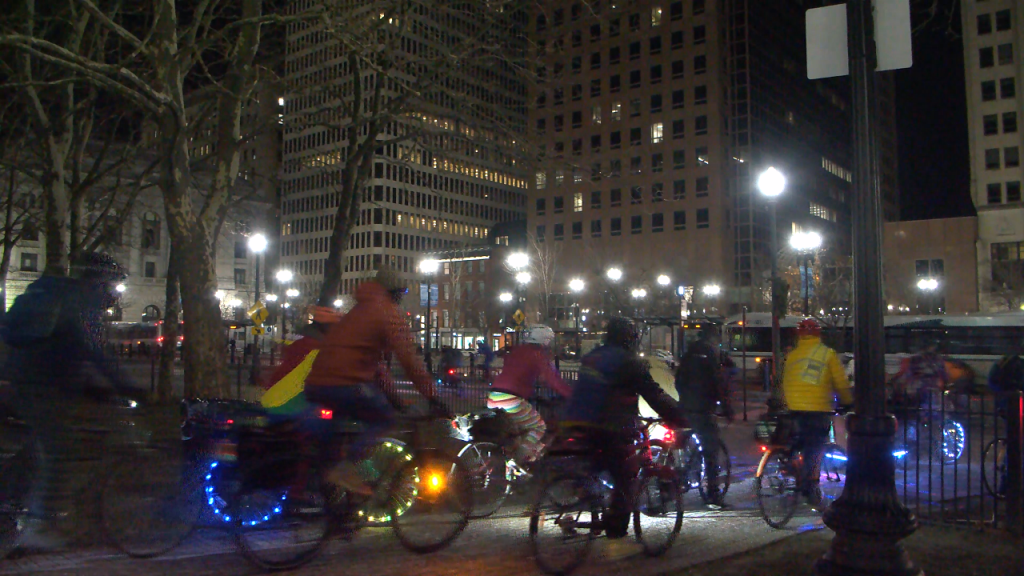 PROVIDENCE, R.I. (WLNE)- Cyclists got together for the spectacle that is Providence's Bike Jam Friday night.
The Bike Jam is described by those involved as a "monthly dance party on wheels", where everyone is welcome as they bike around Providence.
The event happens on the third Friday of every month, and has been going on for over three years now.
One of the participants, Elena, spoke to ABC6 explaining the local audience that gathers, "Whenever we're riding around, people in their cars or people come out of their house to see what's going on."
Justin, another participant, explained the benefit on the environment, "We can use this as a platform to promote more bikes, less cars where they're not necessarily needed." He continued, "If even one person stops driving their cars as much, it helps."