Monuments at Fall River cemetery damaged, under investigation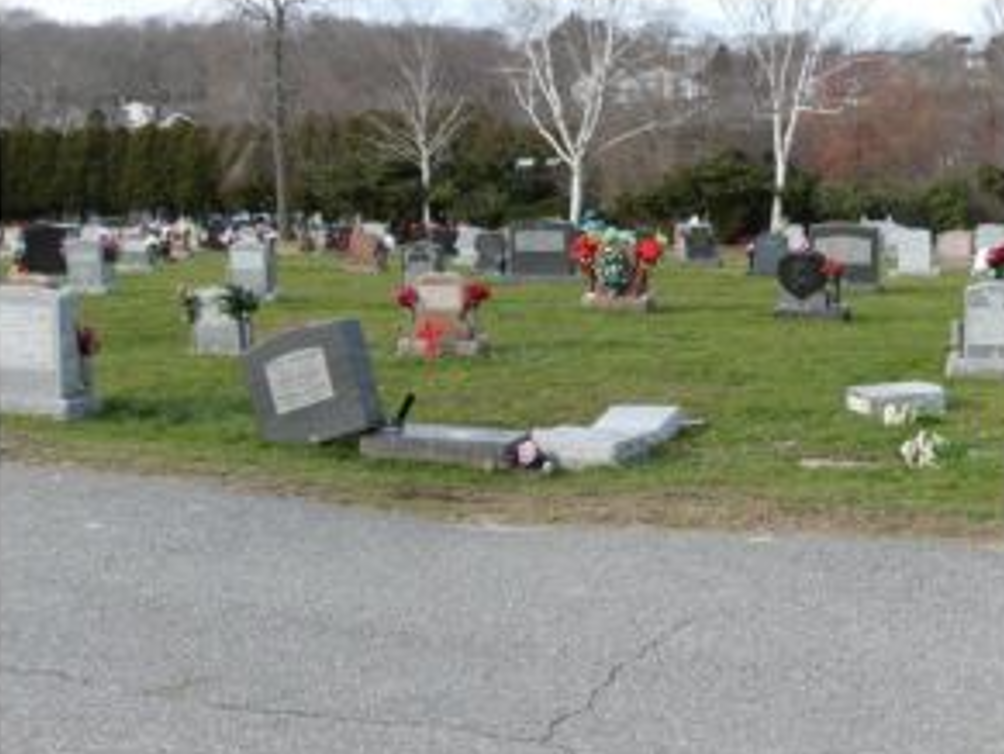 FALL RIVER, MASS. (WLNE)- The Fall River Police Department Major Crimes Division is investigating the destruction of several monuments at a cemetery on Monday.
Four monuments were knocked over on the ground at the Notre Dame Cemetery in Fall River.
Investigators believe the incident happened between the hours of 7 a.m. and 10:30 a.m.
Tire tracks were found near the monuments, as well as part of a headlight cover.
The department is asking anyone with information to contact Detective Luis Vertentes (508-324-2796).
This is an ongoing story and will be updated.