Mookie Betts Pushes PawSox Past RailRiders With Ninth Inning Hit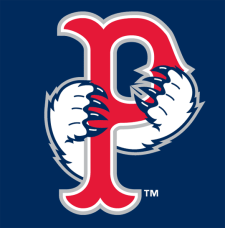 Pawtucket Red Sox Press Release
Moosic, PA – With Pawtucket trailing by one run and down to a final out and a final strike in the ninth, Mookie Betts delivered a game-winning two-run single against former MLB All-Star Heath Bell to propel the PawSox to a come-from-behind 3-2 victory over the Scranton/Wilkes-Barre RailRiders Friday night at PNC Field.
Betts delivered a groundball hit into center with the bases loaded on the tenth pitch of his at-bat against Bell (2-1). Scranton rallied in the bottom of the ninth, loading the bases with two outs against Drake Britton (1-2) forcing manager Kevin Boles to bring in Tommy Layne.
Layne faced pinch-hitter Carmen Angelini with the game on the line, and Angelini worked the count to 3-2. Layne threw a breaking ball in the dirt on the payoff pitch, but Angelini swung through it to end the game on a strikeout. It was the left-hander's fourth save of the season, all of them coming in his last five appearances.
The PawSox (38-38) rallied from a 2-0 deficit after five innings to win the opener of the four-game series. Starter Anthony Ranaudo pitched seven strong innings, allowing only two runs on four hits with six strikeouts but left the game with his team trailing 2-1.
Bell allowed a one-out single in the ninth to Ryan Roberts, but then struck out Christian Vazquez for the second out of the inning. Alex Hassan kept the game alive with an infield hit to third, then Justin Henry worked a walk on a lengthy at-bat to set the stage for Betts game-winning hit.
Jose Pirela's solo home run in the third against Ranaudo put the RailRiders on the board first, then Rob Refsnyder's RBI double in the fifth made the score 2-0. Travis Shaw's one-out triple against reliever Preston Claiborne in the seventh set up Pawtucket's first run of the night, as Carlos Rivero followed with an RBI groundout.
Betts collected three of the PawSox nine hits, going 3-for-5 including a double. John Ryan Murphy went 2-for-4 to pace Scranton's six-hit attack.
Game two of the series is scheduled for Saturday night with first pitch at 7:05 pm. Right-hander Matt Barnes (2-4, 4.41) is slated to start for the PawSox against Scranton righty Shane Greene (4-2, 5.77). Radio coverage on 920 AM (WHJJ) and also streaming online begins at 6:50 pm.
Following the road trip the PawSox return to McCoy Stadium for a season-long ten-game homestand, beginning with four games against Norfolk beginning on Tuesday, June 24th. Good seats are still available at the McCoy Stadium box office, by calling (401) 724-7300 or by visiting pawsox.com.