Mollis kick off "Financial Football" game in time for NFL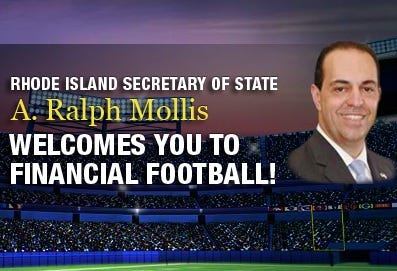 Secretary of State Ralph Mollis kicked-off a campaign to promote financial literacy through a "Financial Football" game Thursday.
Mollis announced the game which is part of an initiative along with the Rhode Island Jump$tart Coalition at Cumberland High School. The game involves scoring touchdowns for your favorite team by answering financial literacy questions.
If you win the game for your favorite team it is recorded on a National Leader board which ranks teams from across the nation. Currently the New England Patriots are at the top of the national leader board.
The "Financial Football" game is part of a national initiative by the Jump$tart Coalition, VISA, and the NFL.