More black bear sightings reported in Massachusetts as police advise to keep distance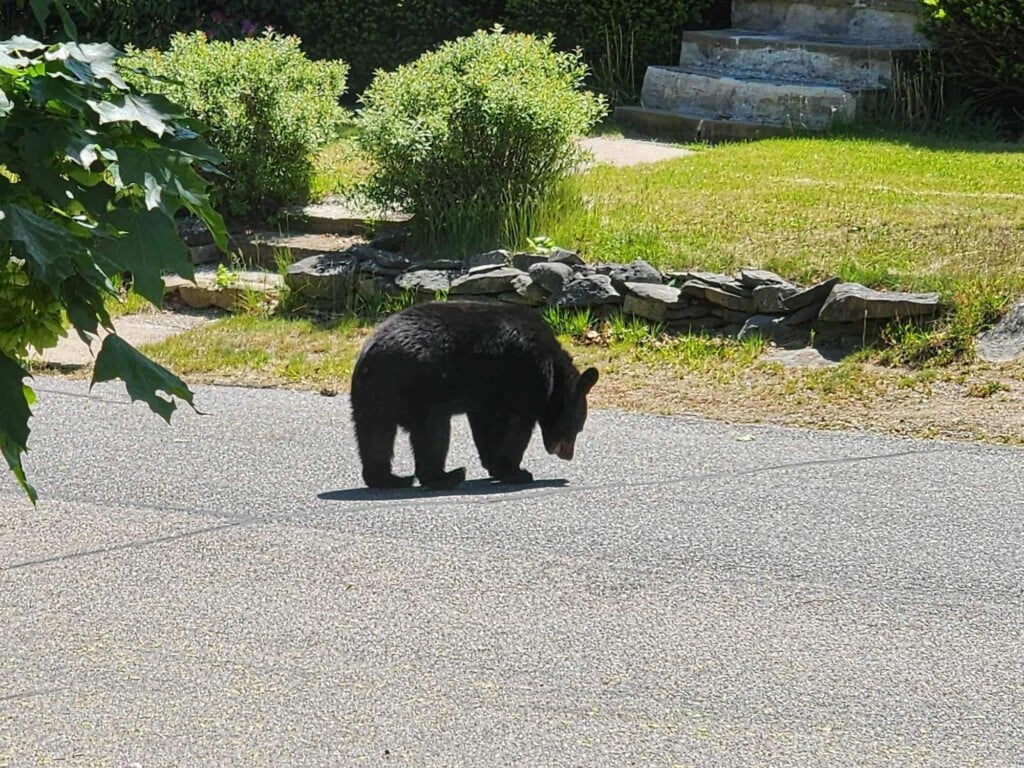 (WLNE) — At least one black bear is wandering around southeastern Massachusetts.
Photos shared with ABC 6 News shows one crossing the road on Vinson Street in Taunton on Thursday.
Taunton police say people have recently reported multiple sightings in the city. The department said although they're common in other parts of Massachusetts, Bristol and Norfolk county residents aren't used to seeing bears in their neighborhoods.
On Tuesday, Mansfield police posted a photo of a black bear that was seen walking around West Street.
Prior to that, the department said a mother black bear and her cubs were spotted near Essex and Ware streets.
Officials want residents to be aware of the bears and take proper precautions.
Authorities said the first thing people should do is avoid them. If you do see one, officials say to clap your hands and talk loudly while slowly walking away.
Officials advised the most common issues residents may have with bears include bird feeders, improperly stored trash or compost piles, and animals that live outside, like chickens and ducks.
People can report bear sightings to the Massachusetts Division of Fisheries and Wildlife at 508-389-6300 or Massachusetts Environmental Police at 800-632-8075.