More expansion at Quonset Business Park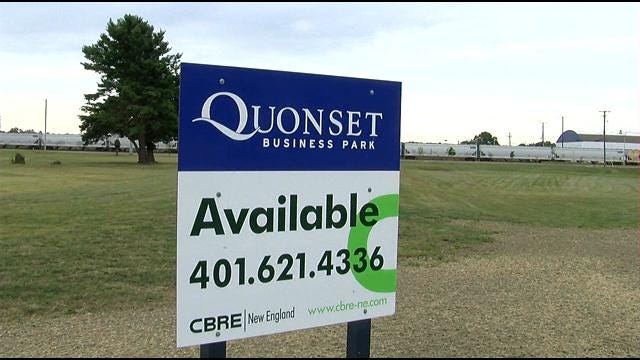 by ABC6 Chief Political Reporter Mark Curtis
And with that ribbon cutting, the latest expansion of the Quonset Business Park is off the ground.
Smaller offices, for small businesses are now being offered, even for short periods of time.
Already one start–up has moved in.
"It offers us a central location in Rhode Island to bring our customers in. We deal with customers all over New England," said Chris Richter of R&D Technologies.
One of the big attractions to Quonset is that it is accessible by road, sea, rail and air.
But it still has room for a lot more businesses.
"We have quite a ways to go. We have about 350 acres of available land still here. Parcels that range from 50 acres all the way down to 2 acres in size. So we do have a lot of opportunities still," said Steven King of the Quonset Development Corporation.
ABC6 Chief Political Reporter Mark Curtis said, "While the continuing expansion at Quonset Point is good news, it does also come at a time when Rhode Island's unemployment rate is starting to tick back up again."
Governor Chafee toured the new offices, but knows he and other need to foster more job creation in a state with the third highest unemployment rate in the nation.
Governor Lincoln Chafee (D-RI) said, "We had ten consecutive months of declining unemployment. We were going in the right direction for 10 consecutive months. But we plateaued here at 8.8, 8.9 percent. So obviously there is more work to be done."
The governor says this small business expansion – along with attracting more big companies to this park – is part of the answer.