More gun control bills proposed in Rhode Island General Assembly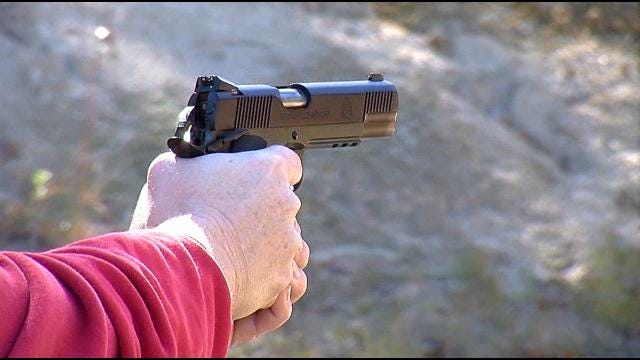 by ABC6 Chief Political Reporter Mark Curtis
Some Rhode Island lawmakers…are again taking aim at gun control. No fewer that nine bills are now being considered – from banning assault style weapons; to boosting sales tax on ammunition; and, limiting gun clips to no more than ten rounds.
"People do have the right to own a gun. I believe in that. But I think there's also a new type of responsibility that has to come with controlling a gun and the guns that go out into the street," said State Rep. Joe Almeida (D) Providence, who sponsored three of the bills.
Gun owner's rights advocates are already firing back. "We're in an election year and there is an element of this that is obviously election year antics," said State Rep. Mike Chippendale (R) Foster.
ABC6 Chief Political Reporter Mark Curtis said, "Last year the General Assembly considered several gun control measures, but almost all of those bills were defeated."
In fact out of almost a dozen gun bills last year, only three ever became law.
"Because they focused on the criminals, not on the law abiding gun owners and that's really where the focus needs to be," said Rep. Chippendale, who opposes the gun control measures.
But gun control backers say times have changed State Rep. Joe Almeida used to be a Providence police officer. "Legislators need to be proactive, not reactive to some of the weapons we been seeing in the street," said Rep. Almeida.
Gun rights supporters believe any attempt to restrict gun ownership would be unconstitutional.