More mosquitoes in RI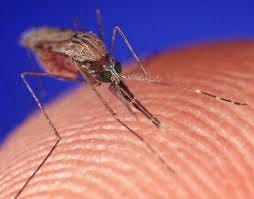 Andrea Medeiros
Nursing itchy bug bites is something experts say you might
have to get used to.
We're seeing more mosquitoes in Rhode Island. DEM is blaming an extra rainy June for the increase in the
insects.
Workers counted mosquitoes from traps placed all
over the state, and some of those traps had mosquitoes
piled so high they couldn't even count them
all.
"I've been working 21 years and I've never seen that
many mosquitoes in out traps," said
mosquito expert Al Gettman.
He and his colleagues are in charge
of sorting the mosquitoes.
There have been no cases of West Nile or EEE in Rhode Island yet.
There's been one case so far in Massachusetts.
But there are so many mosquitoes, exterminators are getting
quadruple the amount of calls they got this time last year.
"We're getting numerous phone calls from people
complaining about mosquitoes," said Big Blue Bug Solutions' Tony Dejesus, "Having barbecues in their yard, the fourth of July coming up, wondering what they're going to do about mosquitoes."
Treating your yard professionally for mosquitoes can cost up
to two hundred dollars a month.
But there some other options.
"One of the things you can do to make your guests at
least a little more comfortable is putting up a couple fans near where the
people sit, because the fans make air movement and the mosquitoes are a very
small, tiny insect and they don't fly well in the wind," said Dejesus.
And of course make sure there's no buckets, bird baths, or
really any kind of standing water in your yard.