More money troubles for Central Coventry Fire District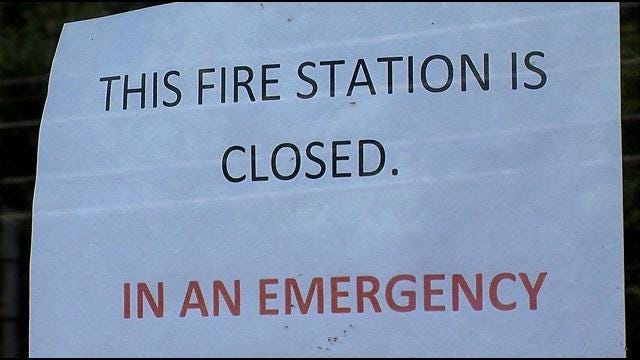 by ABC6 News Chief Political Reporter Mark Curtis
They are sounding the alarm bells in Central Coventry again, and not just for emergency calls.
Firefighters have filed a court claim for a half–million dollars in back pay and benefits the district government owes them.
"We worked for four weeks without pay. We've had some accrued benefits that were changed. We've had different payments that were due to us for the last several years that we deferred out," said Captain David Gorman of the Firefighter's Union.
Firefighters made those concessions last year after the department went into receivership and almost shut down for good.
ABC6 Chief Political Reporter Mark Curtis said, "Until this dispute is resolved, three of the five fire stations in the district have a sign on the door saying they are still closed."
And there are more troubles.
While the district has collected more than one million dollars in the last quarter, another $800 thousand remains uncollected.
The bankruptcy judge could close the district and some taxpayer advocates say that has to be looked at.
"I think something has to be done about it like: stop it! Either no budget or take what you had last year. Or merge, or go away," said longtime Coventry resident and activist John Assalone.
If Central Coventry did go away, some neighboring departments may be called on to help, but that's not a long term fix.
People out shopping in Coventry found this very troubling.
"Definitely, because you expect them to be there when you make the 911 call," said Sue Vivian.
The Central Coventry Fire District needs a new budget approved by next month.