More RI High School Football Teams Open 2015 Season Saturday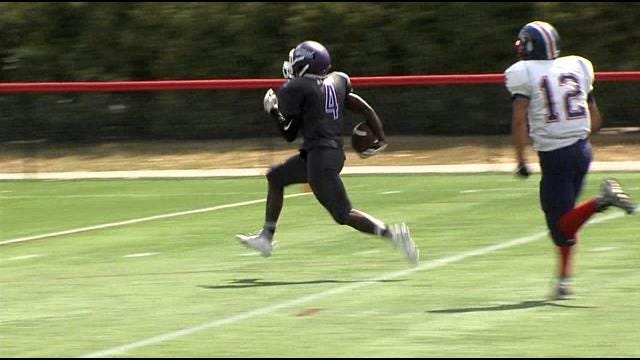 By Nick Coit
ncoit@abc6.com
More high school football teams in Rhode Island opening up the 2015 season Saturday.
In the night game, Kyle Gannon runs 48 yards for the game-winning touchdown as Narragansett beats Tiverton, 22-19.
The defending Division II State Champions starting out the season with a win, as Jakub Witczak scoring three touchdowns in a 41-6 win for Moses Brown over North Smithfield.
The defending Division IV State Champions didn't have the same luck, as Burrillville falls to East Greenwich at home, 35-20.
Anthony Shepard rushing for three touchdowns to help South Kingstown open the new year with a 35-0 shutout at West Warwick.
Classical coming out fast in the afternoon and cruising past Central Falls, 56-7.
On the road, Hope edges Exeter/West Greenwich, 13-12.