More Snow on the Way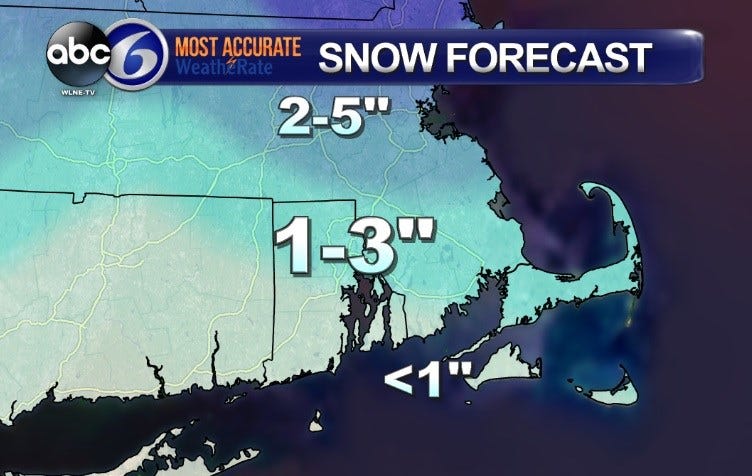 A Winter Weather Advisory has been issued for areas north and east of RI effective Friday thru Friday night. Periods of light snow will accumulate to 3 to 5 inches in the Advisory area, causing slick roads that could affect both the morning and evening commute on Friday. Providence is not located in the advisory area, but we could see a few inches snow Friday thru Friday night.
Expect periods of light snow, mixing with rain at times on the coast, through much of the day Friday. Not much in terms of accumulation, for much of RI expect only a couple of inches through early tomorrow morning. Along the coast expect even less due to rain mixing in. However, areas to the north and east of RI could end up with more than that, as snow wraps around the storm Friday night.
Winds increase late Friday and temperatures will drop, with lows around 5 to 10 above, and wind chills around 5 to 15 below.
A few snow showers may linger into very early Saturday morning for SE MA otherwise we see clearing and very cold conditions sticking with us. Highs Saturday will only be in the teens and it will feel closer to 0° for much of the day. Sunday brings cold and dry conditions, with highs in the mid 20s.
Another snow storm will be possible Monday with accumulation snow also a possibility.
Chelsea Priest, ABC6 StormTracker WeatherTeam