More snow on the way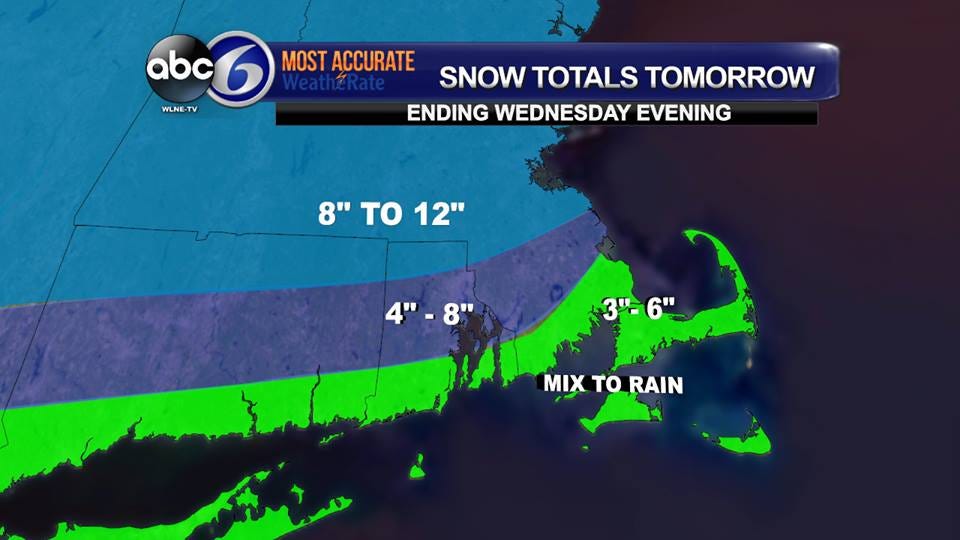 WINTER STORM WARNING FROM MIDNIGHT TONIGHT THROUGH 6 PM TOMORROW…
Get ready for the next round of snow beginning overnight and lasting through tomorrow evening!
Sunny and near 38 today so some melting likely.
Snow after midnight with 1 to 3 inches likely by tomorrow morning's commute. The snow will be heavy at times tomorrow and well away from the coast where it stays mainly snow, up to a foot is possible.! Lesser amounts are likely in the Providence area where sleet and freezing rain will mix in for a time during the storm.
Sunny skies return Thursday with highs near 30. There is the potential of another storm late Sunday!