More than 27K bags of drugs seized in Massachusetts after months long investigation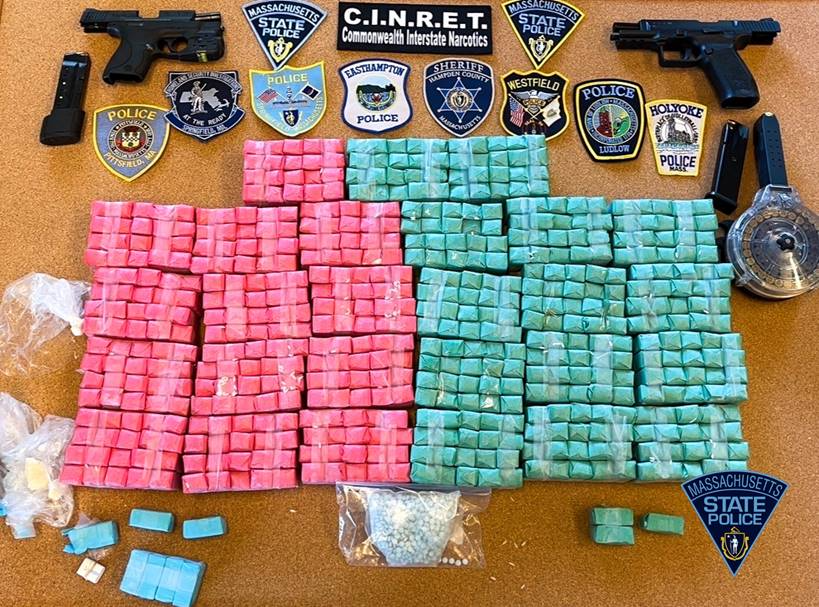 SPRINGFIELD, Mass. (WLNE) — More than 27,000 bags of heroin and fentanyl as well as two firearms were seized Wednesday morning at a home in Springfield.
Massachusetts State Police said police executed a search warrant at the home on Miller Street at about 6 a.m. after a months-long drug trafficking investigation in Hampden County.
Police arrested 22-year-old Israel Silva-Guzman who was found inside the home at the time of the search warrant.
Inside the home, police found about 27,480 individual bags of suspected heroin and fentanyl, nearly 122 grams of suspected fentanyl pills, and 45 grams of suspected cocaine, as well as two guns.
Silva-Guzman was taken to the Springfield Police Department and booked on firearms charges and related drug charges.