More than 30 children involved in bus crash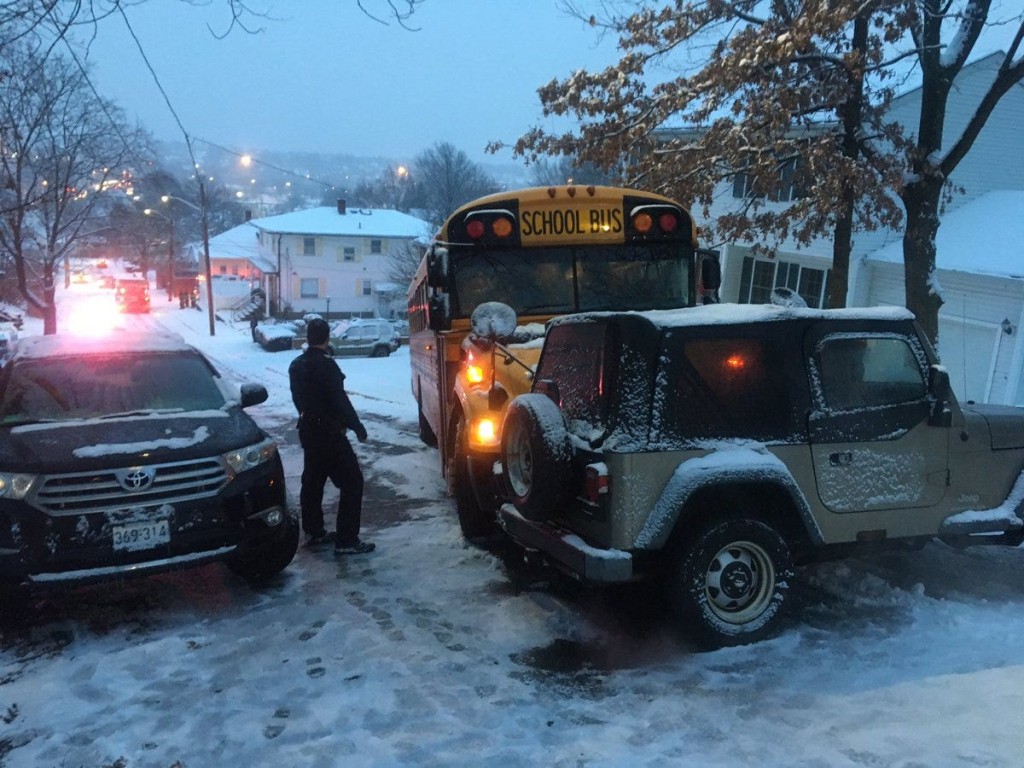 By: News Staff
news@abc6.com
PROVIDENCE, R.I. – Crews are responding to a motor vehicle accident involving more than 30 children Tuesday afternoon.
Authorities say they responded to Smart Street around 4:30 p.m. for the report of a school bus involved in an accident.
Upon arrival, officials determined a Jeep had skidded into the front of the Time Squared Academy school bus.
Police say the owner of a Jeep was driving to work, and saw the school bus was stopped, but when he tried to stop, he skidded sideways right into the school bus.
All the children were reported to be unharmed.
ABC6 News is on scene and will notify you as soon as new information becomes available.
©WLNE-TV / ABC6 2017