More than a dozen flight cancellations reported at TF Green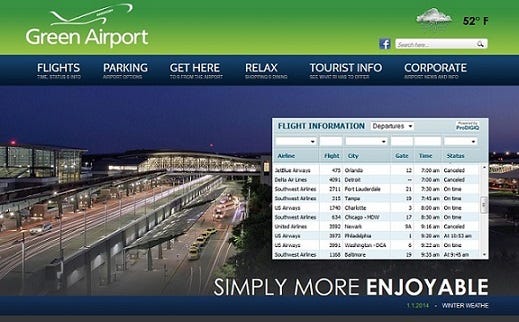 WARWICK, R.I. (AP)
More than a dozen flights have been canceled at Rhode Island's T.F. Green Airport because of wintry weather affecting travel across the Midwest.
The airport is reporting 11 departure cancellations and four arrival cancellations Monday morning. Flights to Chicago, Detroit, Philadelphia and Washington, D.C., are among those canceled.
Artic air is moving into the Midwest with wind chills as low as the minus 50s and 60s following a storm that dumped more than a foot of snow. More than 1,000 flights were canceled Sunday at airports throughout the Midwest.
The National Weather Service says temperatures in Rhode Island are expected to reach the 50s Monday, then return to below freezing Monday night. Temperatures in the teens are expected Tuesday, with single-digit temperatures and wind chills below zero Tuesday night.