More than a dozen hurt after vehicle crashes into New Hampshire restaurant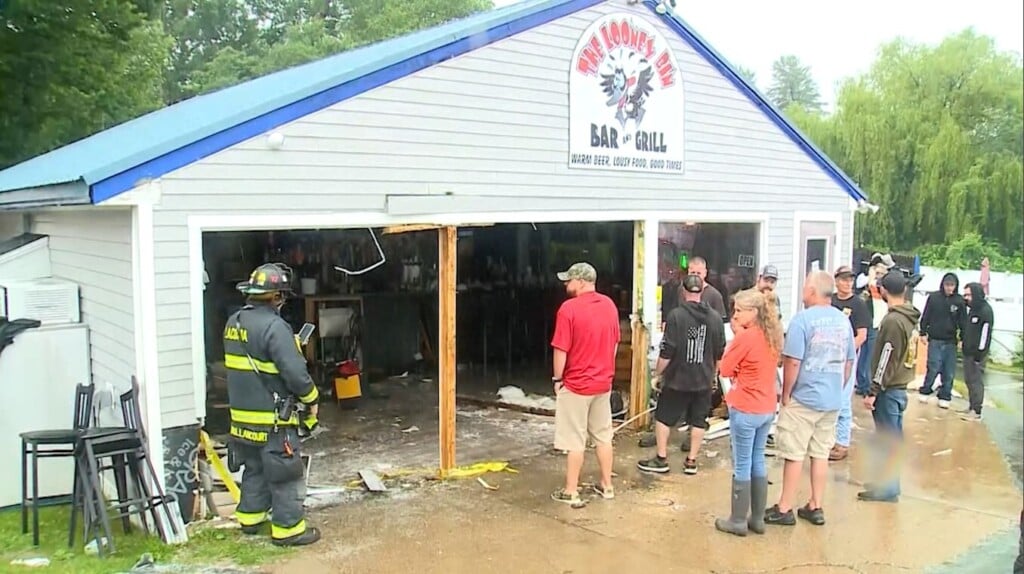 LACONIA, N.H. (WLNE) — Over a dozen people were hurt after a vehicle crashed into a restaurant in a New Hampshire city, WMUR-TV reports.
Laconia police Chief Matt Canfield said a vehicle drove through the Looney Bin Bar and Grill on Sunday afternoon.
He said a vehicle was turning left out of Fun Spot on Endicott Street North. There was another vehicle in the center lane, and the one coming out of Fun Spot didn't see a third vehicle coming in time.
The vehicles collided, sending the third vehicle involved into the busy restaurant.
Police said more than a dozen people were hurt. None of their injuries are life-threatening.
The restaurant was heavily damaged, but WMUR reports that owners plan to rebuild.