Morning Snowfall then Bitter Cold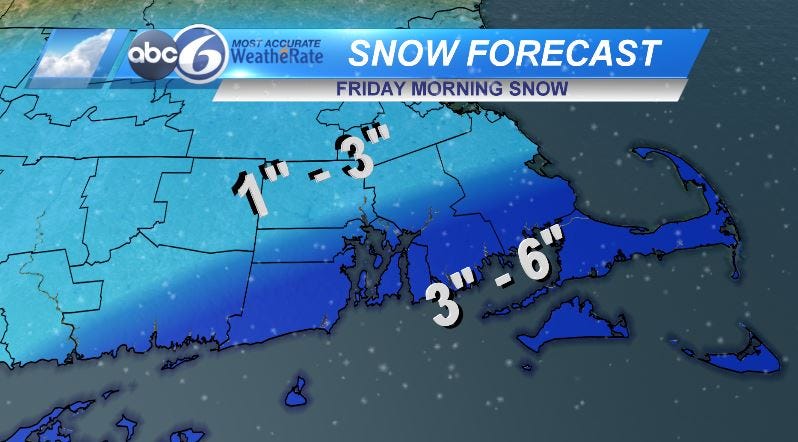 A WINTER WEATHER ADVISORY in place for inland areas through the early afternoon. A WINTER STORM WARNING in place for coastal areas until 4PM. Snow will be falling at a moderate to heavy intensity this morning and then gradually tapering through the afternoon. 1-3" likely for inland spots with 3-6" for the coastal areas. As we clear out this evening, winds pick up and temperatures drop quickly.
Saturday starts very cold with temperatures in the low teens and wind chills in the single digits. Saturday stays sunny but cold with highs only in the mid 20s, wind gusts from the northwest to 35MPH, bringing wind chills into the single digits for much of the day. Temperatures drop even further Sunday morning, actual temperatures in the single digits with wind chills below zero. Sunday will be sunny but cold with highs only in the upper 20s.
We start next week sunny and cold with morning temperatures Monday in the low teens and afternoon highs only in the upper 20s to low 30s. Clouds will begin to increase late Monday ahead of a potentially larger system that will need to be watched closely over the next few days as more accumulating snow and very windy conditions will be possible.