Mortgage Rates at an All-Time Low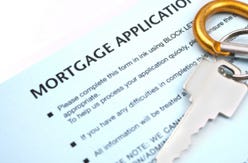 Never before could you purchase a house so cheaply or at least borrow the money at such a low rate.
The 30-year fixed mortgage is now at an all-time low, which dropped down to 3.94% today.
This is the first time in history it's been below 4%. The only problem is it's tough to meet the loan requirements.
The mortgage brokers ABC6 spoke with Thursday say they see a lot of people taking advantage of the low rates, whether it's buying a new home or re-financing a mortgage they already have. However, experts say some folks will be skeptical because they are afraid a house they buy now will be worth less next year.