Moses Brown, Shea, Central, Mt. Pleasant, East Greenwich, Lincoln, Chariho Win on Thanksgiving Eve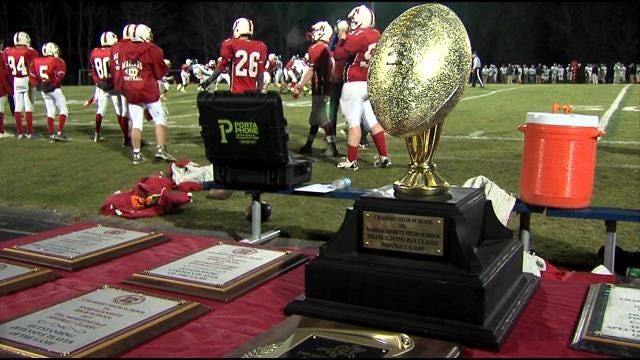 Ken Bell
kbell@abc6.com
Thanksgiving eve started the high school turkey day tradition in Rhode Island with six games.
Moses Brown beat St. Ray's 26-0 in a preview of the D-II Super Bowl game at week from Sunday.
Shea held off Tolman, 30 to 27.
Central defeated Hope, 38 to 6.
Mt. Pleasant downed Classical, 24 to 7.
East Greenwich over Exeter-West Greenwich, 46 to 22.
Lincoln defeated Central Falls, 26 to 6.
Chariho edged Narragansett, 21 to 20.