Most Massachusetts schools shift to no masks following Winter break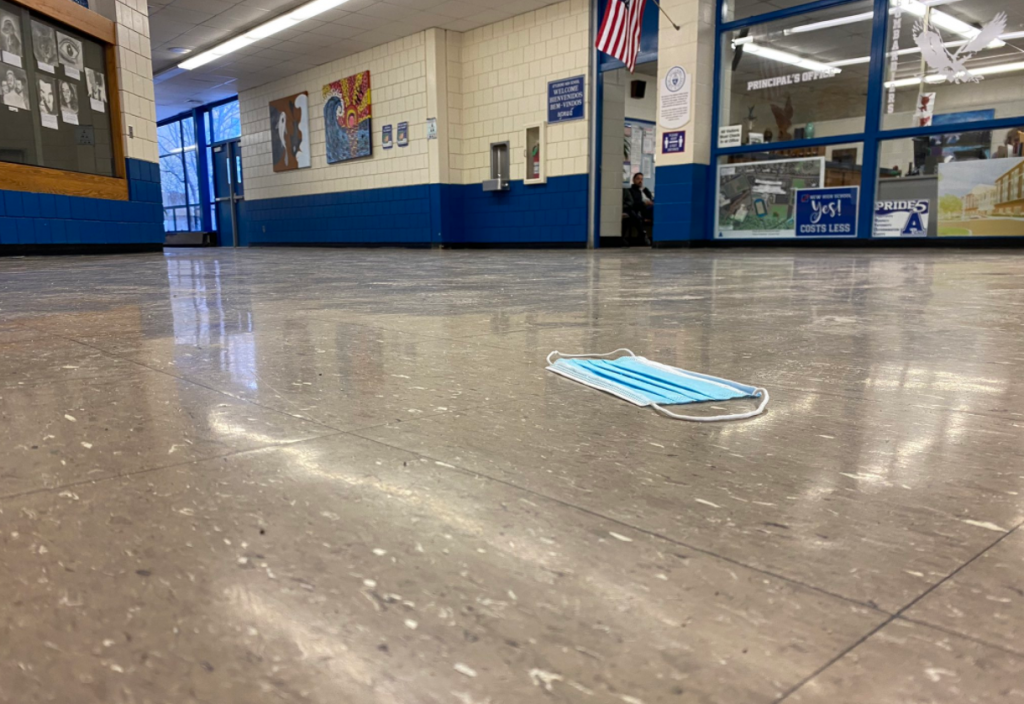 BOSTON, MASS. (WLNE)- Many Massachusetts schools will be following new state guidelines Monday, not requiring face masks in the classroom as students return from Winter break.
Earlier this month, Massachusetts Governor Charlie Baker and the Massachusetts Department of Elementary and Secondary Education announced the state would end its mask mandate for K-12 schools. For many, this means seeing each other's faces again for the first time since the pandemic began.
DESE consulted with disease physicians, the Department of Public Health, and other medical experts when making the decision to lift the mandate.
"With Massachusetts a national leader in vaccinating kids, combined with our robust testing programs, it is time to lift the mask mandate in schools and give students and staff a sense of normalcy after dealing with enormous challenges over the past two years," said Governor Charlie Baker.
According to DESE, many schools across the Commonwealth have already reached the vaccination benchmark and requested permission to remove masks. They've received 68 requests from schools that 80% of their students & staff are vaccinated.
"Masking will be a community choice in schools across the Commonwealth, regardless of vaccination rates within a school; however, a school district could establish a local requirement," officials said during the state's COVID-19 briefing.
Attleboro is one of many districts who lifted its mask requirements.
According to the high school's principal, more people opted to keep the mask on than expected.
Attleboro High School Principal, Billy Runey says, most staff members decided to still wear the mask and about half of the students kept their on too.
Attleboro High School student Andrew McDonag says, ""Whether or not you support it or don't support it, today is going to be a better day for me because I'll be able to breathe better and see peoples faces. It's going to be great."
Some students say it depends on the social settings.
Student, Craig Chin says, "Some people are more comfortable wearing masks around others. If someone wants me to wear it, I'll wear it, but if people take it off, I'm good with that too."
While many were quick to ditch the mask, some told ABC6 News they weren't quite ready.
Another student, Emily Chartier says, "It's definitely different. I'm still going to wear my mask, but seeing everyone's faces after like two years, it's going to be weird."
Runey says that no matter which decision they make he supports it, and families can feel confident their children are safe.
"Lifting of the mask mandate was a relief for many, but still comes as a source of concern for some," says Runey. "We took a really strong stance against mask shaming. We want to make sure nobody feels guilty or is made to feel guilty for wearing a mask."
The district is still doing weekly testing, and providing at-home test kits for those who want it.
Runey says this is a step in the right direction, and he fully supports it.
"There's so much about education that's building relationships and it is hard to build relationships when you cant see somebody's smile or you cant read someone's demeanor through their facial expression," says Runey. "So the fact that were moving closer and closer to a mask less environment I think helps enhance those relationships that are so crucial in the classroom."
Masks are now optional on the bus as well, after the federal mandate was dropped just days ago.
DESE and the state's Department of Public Health will recommend students and staff to wear masks only in certain scenarios consistent with COVID-19 protocols.
While some schools are opting to follow the new guidelines, some school districts like Boston will still require masks into the near future.
In Rhode Island, the mask mandate will be lifted for schools on March 4.
Check back to ABC6 for the latest updates.