Mother, children injured in head-on Portsmouth crash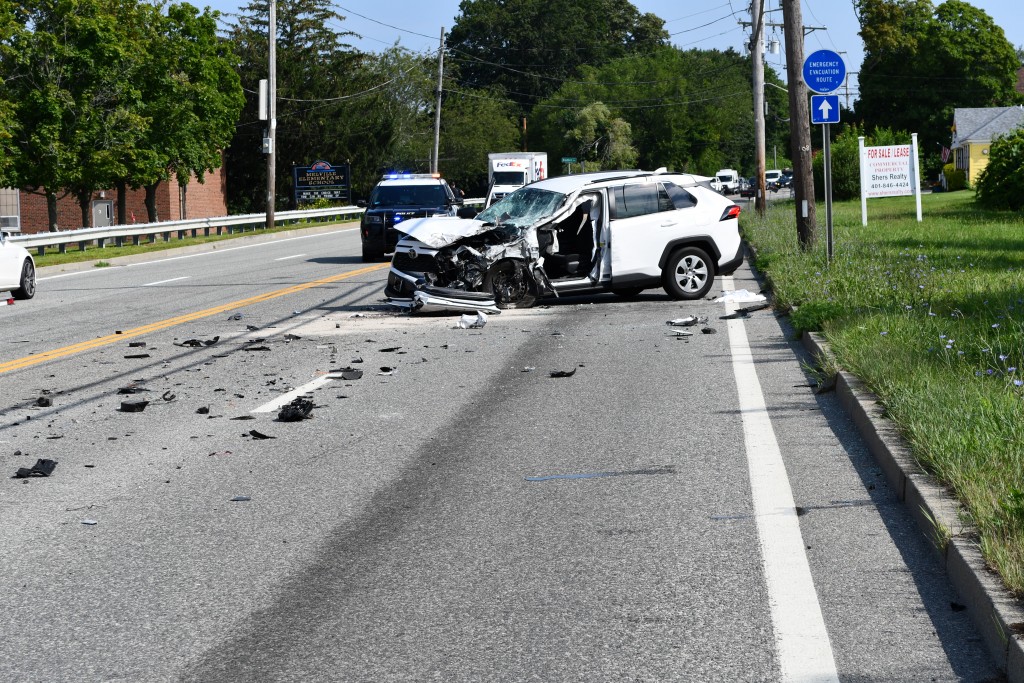 PORTSMOUTH, R.I. (WLNE) – A mother and her three children were seriously injured in a head-on crash in Portsmouth Thursday morning.
Police responded to the crash on West Main Rd near Melville School. Police determined one vehicle, that was traveling southbound, crossed the yellow line and collided with a car traveling northbound.
A 32-year-old woman and her three young children were injured. The children are 13, five, and an infant. The woman had to be extricated from the car using the jaws of life.
The driver of the other vehicle, a 34-year-old woman, was also injured.
All parties were taken to nearby hospitals with serious injuries.