Mother claims sons were targeted in 4th of July block party arrests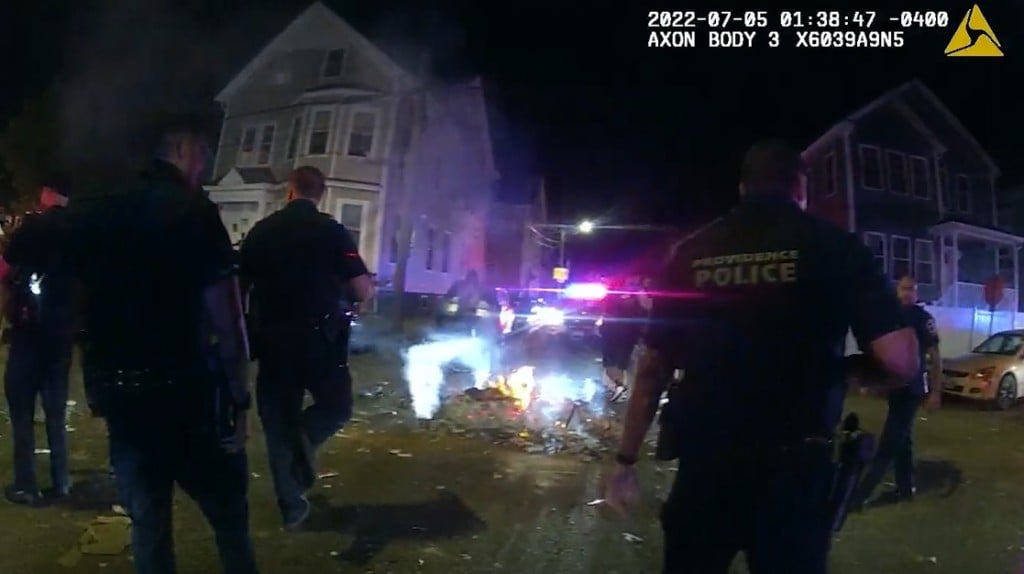 PROVIDENCE, RI (WLNE) — Providence Police releasing new body camera footage from a block party back on the fourth of July. According to police, officers first arrived at Glenham and Taylor streets because of a noise complaint call. 
What they found, was a fire that was set by fireworks going off in the middle of the street.
"Instead of them focusing on the fire they were walking past the fire and going to my sisters house and like taunting my son. And he was taunting them right back. And you see this officer reach over and he's pulling at my son, like pulling at him," Vilisia Rivers Davis, the mother of two men arrested that night said. 
Rivers Davis, spoke exclusively to ABC6 about the force used by Providence Police. 
She claims, her sister who lives on that street, as well as her sons seemed to be the target of attack.
"All of a sudden you hear "ohhh" and I think that's when the guy, the officer, choked Shannon, and hit her and like the camera went down and I didn't see anything else after that," she said. 
The body cam video, just released by Providence Police, shows officers making several arrests. 
In some of the video, officers can be seen holding down individuals being arrested, as onlookers yell for them to let them go. 
Police confirm to ABC6 that they were forced to use pepper spray on the crowd while making arrests that night. 
"He was telling me 'ma I didn't hit, I didn't swing at him, this guy was pulling at me and I didn't know what was going on so if I hit somebody it was because I thought they were trying to harm me," Vilisia added.
According to police, two people were charged with resisting arrest, one person with obstruction charges, and another person was charged with simple assault.
The incident remains under investigation.