Mother of 6-year-old Boy Left in Daycare Van Says Owner Should Be Punished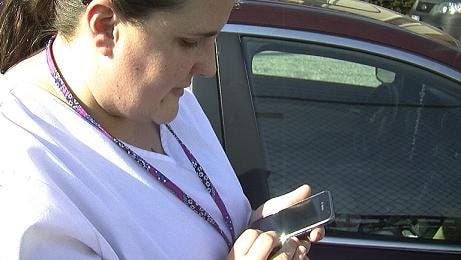 The mother of a 6-year-old boy left locked inside a daycare van, thinks more should be done to punish the owner of the daycare. The DCYF shut down the daycare while it investigates, but the boy's mother says that's not enough.
Monique Pelletier says she received the chilling phone call around 11 O' clock on Thursday afternoon, that her 6-year-old son who she'd dropped off at the Wonderland Early Learning Center hours earlier that morning, hadn't made it to school.
Looking back, Pelletier tries to shut the possible outcomes out of her mind, "What could have happened, I just don't think about it," said Pelletier.
Pelletier says she dropped off her 6-year-old son Brett for his 3rd day at the Wonderland Early Learning Center in Cranston, only to get a call three hours later that he never made it to school.
"The daycare had left him in the car and he had been in the car since 9 O' clock and then someone came out of the daycare and found him," explained Pelletier.
The daycare owner, Jeffrey Swann, told ABC6 off camera, that he drove the kids to Stadium School Thursday morning, and didn't notice Pelletier in the back seat. Swann told us he pulled back into the daycare, got out, and locked the doors, leaving Pelletier inside.
According to DCYF, a teacher found the 6-year-old hours later, inside the van.
Pelletier said her son was entranced in his video games, and didn't noticed until afterwards, he'd been left in the van.
"I said well when you pulled back into the daycare and they didn't drop you off at school why didn't you say something to him or anything and he said I was just playing my video games mom, I didn't even notice," said Pelletier.
DCYF says this is the daycare's third violation in 7 months. Robert Brooks lives across the street from the daycare and says his wife witnessed one of those violations.
Brooks said, "My wife saw a child about three years old walking down the street."
Brooks says his wife asked the child where his mommy was and he just pointed towards Reservoir Avenue, where he was headed. It was a short time later, that Brooks says daycare staff came out looking for the little boy. Brooks says that happened about four months ago.
"It was at a slower time during the day, had it been at like 3 O'clock it would have been wall to wall traffic," said Brooks.
Pelletier has moved her son to another daycare, but says more action should be taken against the daycare owner. She says she doesn't want to bother with pressing charges because she doesn't want to drag her son through the experience again. For now, she's just happy he's ok.
"What I think about the most is that he's ok and he's home and it wasn't June and it wasn't July and it wasn't 90 degrees," said Pelletier.
The daycare has been open at the location in Cranston for 12 years and had about a hundred kids enrolled. DCYF tells us they are willing to work with the daycare, and it's possible, if changes are made, the center could reopen.
Cranston Police say they are not pressing charges against the daycare or the owner.