Mother upset after 7-year-old son left alone on bus for hours
She says she doesn't want the ordeal to happen to any other family.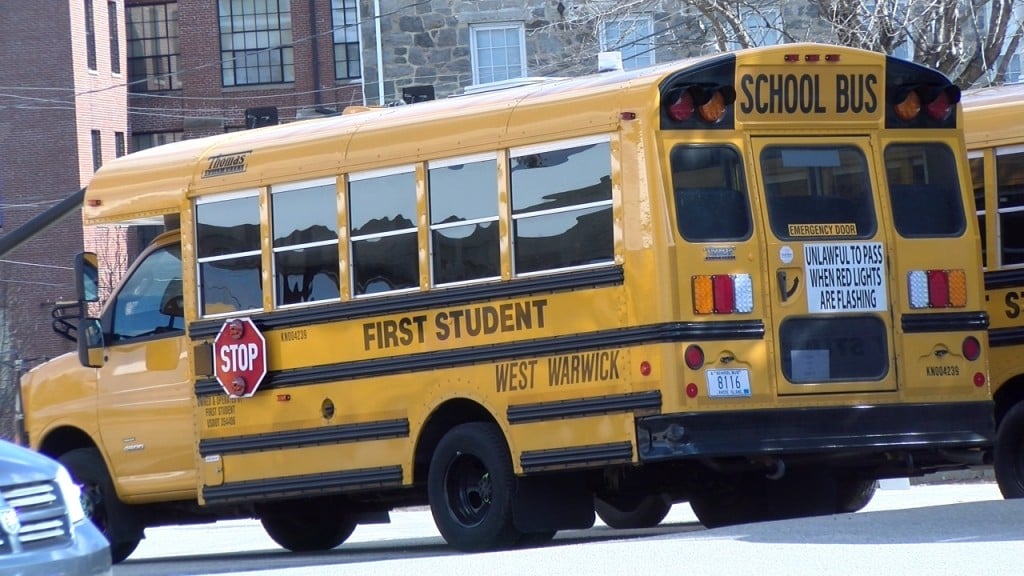 WEST WARWICK, R.I. (WLNE) — Monday morning started like any other for Taynisha Johnson: saying goodbye to her seven–year–old son Armanii as he got onto the bus in West Warwick.
But everything changed later that morning, when she got an automated call saying he hadn't shown up to school.
"I was panicking, going crazy," Johnson said. "I almost crashed into the guardrail about three times. I just lost it. Where is my son?"
She says when she called the school she learned that Armanii, had been left on the bus sleeping for hours.
"He said he was scared," Johnson said. "Because he got up all sweaty. He said there was no air, I was so hot on the bus."
She says she's shocked that no one seemed to have followed the protocol of checking the bus before placing an "empty" sign on the window.
"How would anybody feel comfortable putting a sign saying, 'This bus is empty' and you don't visual check?" Johnson said. "I just don't understand that."
She says the school department has been helpful and supportive, but she's considering taking legal action against First Student, the company that operates the buses.
"I'm still bothered," Johnson said. "I'm never going to be unbothered."
Johnson is thankful her son is alive, but wants to make sure no other parent has to go through a similar ordeal — or worse.
"My son could've been dead on the bus," she said. "I'm grateful that he's alive, but you've got to think of it, this cannot happen."
"At First Student, there is nothing more important than the safety of the students we transport," the company said in a statement to ABC6. "We have systems in place designed to ensure no child is left unattended. What happened was unacceptable. We are thankful the student is okay. The driver involved in this incident has been removed from service."