UPDATE: Motorcyclist Killed in Dartmouth Accident Identified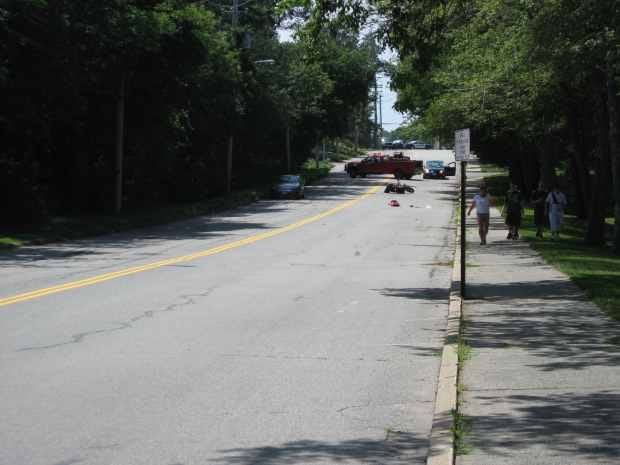 UPDATE: Police have confirmed to ABC6 News that the victim in Monday's accident has been identified as Mike Powers, 51, of Fairhaven.
The suspect in the crash, Patrick Coelho, was arraigned Tuesday in New Bedford District COurt, and had been ordered held without bail until a dangerousness hearing on Tuesday.
We'll have more on this story on ABC6 News at 5PM.
***
Dartmouth Police are investigating an accident that killed a Fairhaven man, Monday morning.
Shortly after 11:30 a.m., a motorcyclist was hit by a car on Hawthorne Rd. The man was rushed by rescue crews to St. Luke's Hospital, where he was pronounced dead. He was 51-years-old, police are not releasing his name until his family has been notified.
The driver of the car that hit the motorcyclist has been placed under arrest, and is being identified as 37-year-old Patrick Coelho of Dartmouth.
Coelho is being charged with Operating under the influence, negligent operation of a vehicle death resulting, and leaving the scene of an accident causing personal injury.
Police continue to investigate the accident at this time.