Mount Pleasant, Central Falls, Burrillville Win Boys Basketball Preliminary Games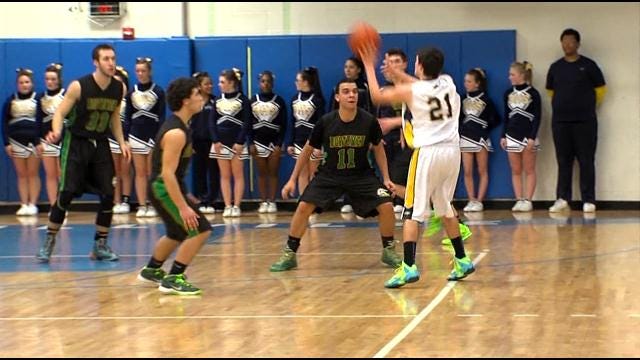 By Nick Coit
Three high school boys basketball preliminary games were played on Friday night.
In Division I, Mt. Pleasant earning a 49-42 win over Hope. The Kilties advance to play top-seeded LaSalle on Wednesday.
Central Falls beating Cumberland, 68-56, in Division II. Julian Soares had 22 points, while Josh Canuto recorded a double-double.
In Division III, Burrillville taking down North Smithfield, 58-41. David Reynolds led all scorers with 19 points.