Mount St. Charles Coach Bill Belisle passes away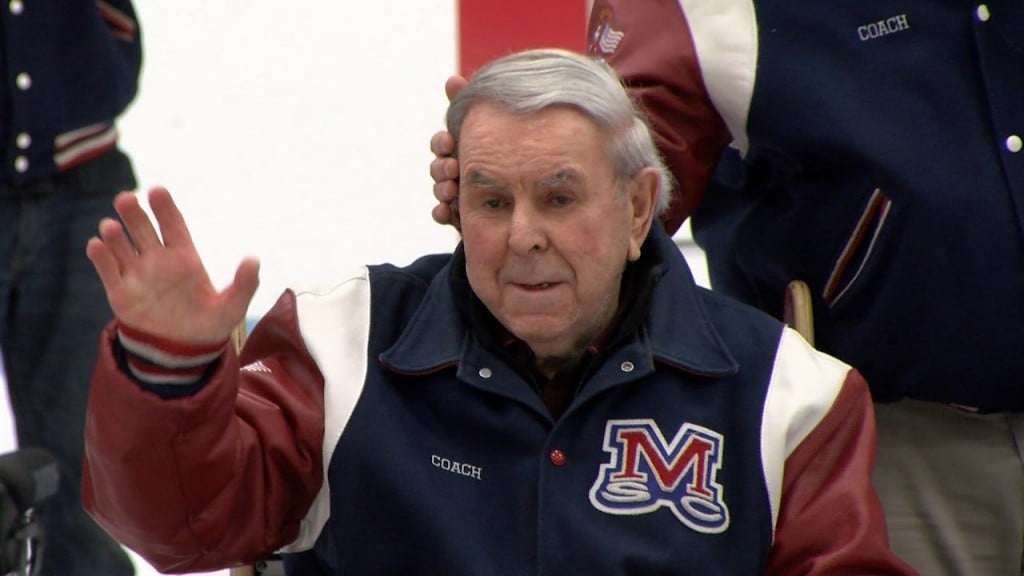 WOONSOCKET, R.I. (WLNE)- The Mount Saint Charles Academy shared with the community the passing of Bill Belisle, the academy's beloved, long-time hockey coach. He was 92-years-old.
Coach Belisle's impact spans over five decades, with the Mounties achieving 32 state championships alongside the coach.
Belisle has coached more than 20 athletes who were drafted to NHL clubs, and more athletes coaching all levels of the sport.
"Personally, I remember Bill from my time as a student, then as a teacher and coach, and again when I returned to Mount as president," said Alan Tenreiro, president of Mount Saint Charles Academy. "He was always there as a guide and was an exceptional mentor to students and staff, and to family and friends. The world has lost one of its greatest coaches, and Mount will feel the loss for decades to come."
Coach Belisle's innovative coaching style mixed with understanding of the sport not only pushed his players to excel, but helped him find his place in the U.S. Hockey Hall of Fame.
Information on services will be announced as soon as they become available.