MSPCA-Angell asks for help caring for 8 rare Abyssinian cats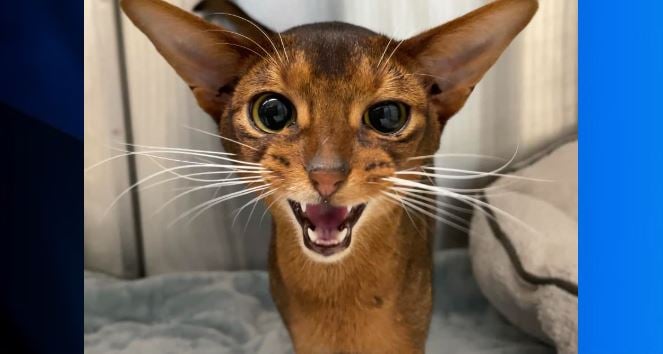 BOSTON, Mass. (WLNE) — The MSPCA-Angell is asking for help raising money for the care and treatment of eight rare cats.
MSPCA-Cape Cod officials said the cats are Abyssinian, an uncommon breed of cats hailing from parts of Southeast Asia.
Veterinarians at the MSPCA said the cats were surrendered from a single home when the owner realized they were not able to provide proper care to the animals.
All of the cats are under the weather with "kitty colds," and some have gastrointestinal issues, officials said.
"It's not often we get these kinds of purebred, exotic cats, let alone in these numbers," elaborated Colleen Evans, director of the MSPCA-Cape Cod shelter.
She noted that these are the first Abyssinian cats they've received in the past five years — and the first time they've received multiple in more than 10 years.
MSPCA officials said the cats are active and very affectionate.
They said they will announce when they will begin accepting inquiries for their adoption as the cats are expected to recover in the coming weeks.
Interested adopters can inquire at mspca.org/capeadopt.