MSPCA-Angell looks to find homes for 250 mice for free this weekend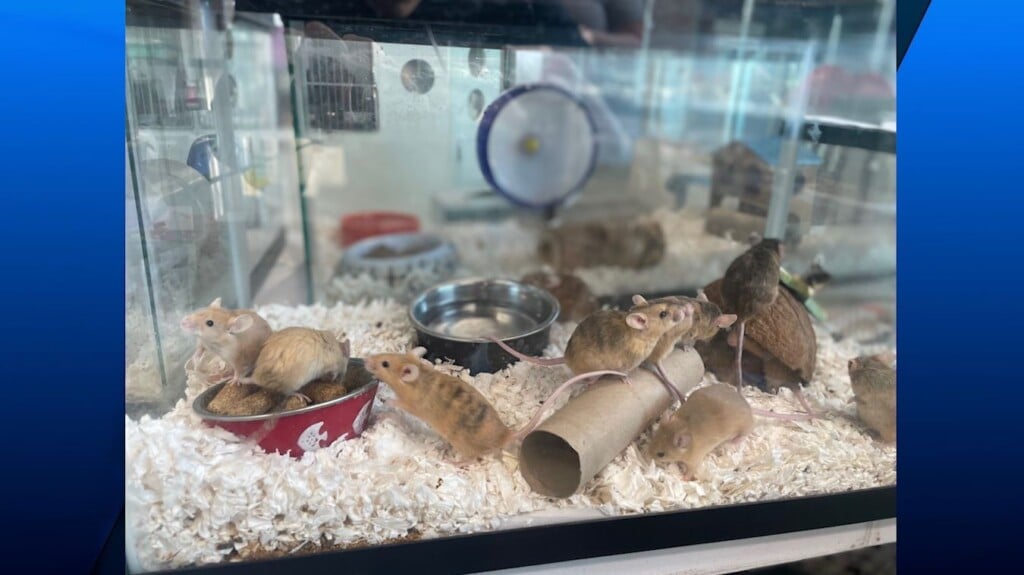 BOSTON (WLNE) — Those looking for a new pet can pick one or two up for free in Massachusetts this weekend.
The MSPCA-Angell at Nevins Farm in Methuen is hoping to find families for 250 mice.
"We have never seen a situation like this before," said Bryn Rogers, MSPCA-Angell assistant director of adoption centers and programs. "We are glad the original caregiver is getting assistance and are hopeful we never see something like this again."
Shelter officials received over 500 mice that were surrendered from a house in Essex County.
Surrounding shelters helped out and took in many of them.
Shelter officials said clinic veterinarians neutered over two dozen of the male mice, which is not standard, but will let them adopt in pairs.
"The mice are surprisingly all very unique in their coat patterns and personalities," Rogers said.
Adoptions this weekend will be free. Nevins Farm will also give away care kits to the first 75 adopters who choose one or two mice to take home.
The kits are valued at $60 and will include a tank, bedding, bottles, bowls, and huts.